Coffee Description
This heirloom coffee bursts with fresh, sweet aromas of honeydew, pineapple, and caramel. Honeydew carries over into the cup, along with lemon notes, papaya sweetness, and apple acidity. Soft body and lingering black tea and honeysuckle florals beg for just one more sip.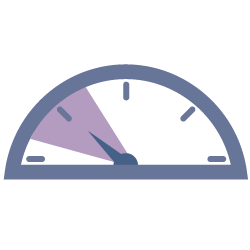 Roast Level
Light/Medium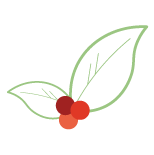 Variety
Ethiopian Heirloom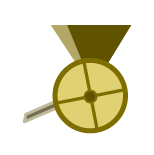 Process
Washed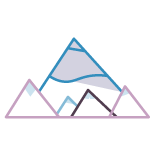 Elevation
2050-2200m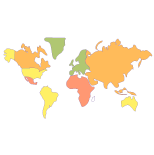 Region
Yirgacheffe, Ethiopia
About Smallholder producers of Ethiopia
Approximately 670 coffee growers in the Borena zone of Yirgacheffe bring their coffees to the Borboya Washing Station. These smallholders are not co-op members. Rather, they band together as neighbors, combining harvests from their small farms in order to create large enough lots for processing and export.
The Borena zone boasts an ideal micro-climate for coaxing the maximum flavor from slowly ripening coffee cherries. At Borboya, these cherries are sorted, pulped, then fermented in water for about 36 hours to remove any clinging mucilage. 10 or so days drying on elevated beds brings the beans to the proper water content, and then they're bagged and sent to the warehouse to await shipping.
PT's Coffee Roasting Co.
Topeka Kansas, 1993: an unlikely place and time for one of the most groundbreaking Direct Trade coffee companies in the world to be founded, but that's just what Fred Polzin and Jeff Taylor did. PT's Coffee Roasting Co.'s slogan is, "Without the love, it's just coffee.", and they certainly live up to it. (In fact, Jeff married a Colombian coffee pro, Maritza, now Director of Quality Control for PT's).
PT's Coffee Roasting Co. has won many awards, including Roast Magazine's 2009 "Roaster of the Year" and a 2012 Good Food Award medal. Building on a history so solid, PT's is pushing into the future of the coffee industry with promise and momentum.
Are you sure you want to remove this coffee?
Are you sure you want to remove this suggestion?