Coffee Description
Floral aromas lead into a caramelized sweet complexity that channels flavors of pear and raw honey. With silky body, a deep, clean sweetness supports all the way through the dessert-like finish.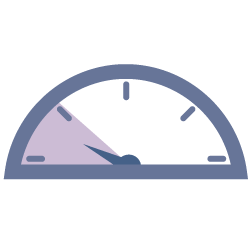 Roast Level
Light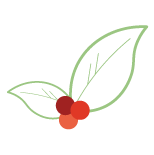 Variety
Ethiopian Heirloom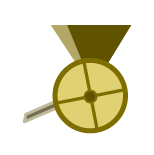 Process
Washed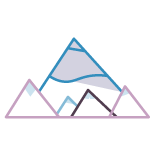 Elevation
2000 m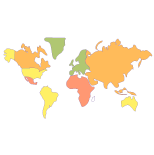 Region
Gedeo Zone, Yirgacheffe
About Smallholders in the Gedeo District of Ethiopia
Ethiopia Halo Hartume is sourced from 400 farmers who cultivate coffee on small plots and deliver their cherry to the Halo Hartume washing station. On arrival, cherries are carefully sorted and floated to separate out less dense beans, then depulped, fermented for 48 hours, and washed and classified again in channels.
The parchment is then placed on raised beds where it is hand sorted again and dried over a period of 12 to 15 days. The parchment is also covered during the afternoons to prevent harsh drying in the intense sun. This kind of meticulous processing results in a beautifully clean and drinkable coffee.
Anchorhead Coffee
Sporting a moody, maritime vibe and serving up killer coffee and their own baked goods, Anchorhead Coffee is doing coffee right in Washington state (Duvall, to be exact, with café locations in downtown Seattle, Issaquah, and Bellevue). Launched in 2013, Anchorhead sailed right into the big leagues, winning the 2015 "America's Best Espresso" competition with their Ethiopian coffee, finaling for a Good Food Award with their Guatemalan roast, and collecting numerous awards at annual Golden Bean competitions.
When long-time audio engineers Mike Steiner and Jake Paulson decided to wind down traveling the world, combining their passion for coffee into a cafe and roastery just made sense. With Mike handling the roasting and sourcing aspects and Jake developing the cafe and marketing side, Anchorhead continues to expand their vision of sourcing expressive, lively coffees, then roasting them in a way that brings out the intrinsic character of each. Yup. They love coffee, cafe culture, and serving up a sweet and balanced cup they're proud to put the Anchorhead Coffee name on. (They also love toys like drones, cameras, dirt bikes and motorcycles).
Or try these other coffees from
Are you sure you want to remove this coffee?
Are you sure you want to remove this suggestion?