Coffee Description
Flavor notes of blueberry pie team up with chocolate malt and a hint of mint in this outstanding Colombian coffee. Fruity acidity and sweet, caramelized body make for a balanced, approachable cup.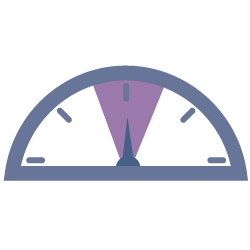 Roast Level
Medium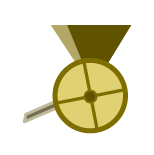 Process
Washed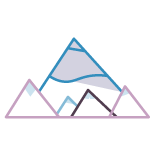 Elevation
1750m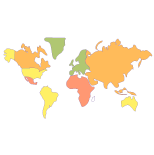 Region
Cudinamarca, Colombia
About El Palmar of Colombia
This coffee comes from the "Neighbors and Crops" program at La Palma Y El Tucan. Designed to offer farmers near La Palma y El Tucán coffee farm and mill such benefits as assistance with better farm practices, help with harvest via a team of specially-trained pickers, and processing their coffee at La Palma y El Tucán's state-of-the-art wet mill. These incentives enable participating farmers opportunity to up their coffee game.
La Palma has a motto: "We will always insist on quality, and we will never forsake community. If one is without the other, then nothing is gained." Through this program, they are revitalizing the coffee culture in the Cundinamarca region of Colombia.This means higher quality coffee and a market not before accessible, and for us, it means access to spectacular microlots we wouldn't otherwise experience.
Bold Bean Coffee
Bold Bean Coffee has been making history ever since Jay Burnett launched the roasting company in 2007 in Jacksonville, Florida: from opening their first retail shop in 2011, expanding to three cafes and a roastery, to winning best coffee shop in Jacksonville for several years running.
These days Jay's son, Zack Burnett (an avid surfer who calls the beach his "third place"), drives the vision of Bold Bean, buying their green coffee (including an increasing number of direct trade relationships) and overseeing daily operations, with Jay still active behind the scenes, and head roaster Chris Rucker presiding over a San Franciscan SF-75 roaster.
For Zack, coffee is a tool for promoting the wellbeing of others:
"I enjoy every day that we can positively affect people's lives through the product we make and the interactions we have. These effects can stretch through the entire chain of coffee from producer to consumer. Not many jobs provide people with this opportunity, so for me, that's pretty special."
Or try these other coffees from
Are you sure you want to remove this coffee?
Are you sure you want to remove this suggestion?