Coffee Description
Milk chocolate and passion fruit pair up with delicate floral notes in this nuanced, surprisingly deep coffee. Aeropress brewing with ratio of 1:14 yeilds a stellar cup.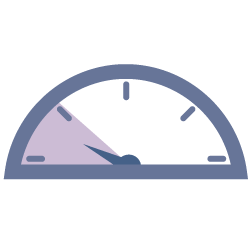 Roast Level
Light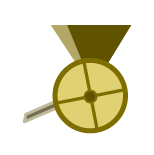 Process
Washed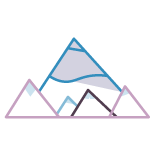 Elevation
1680m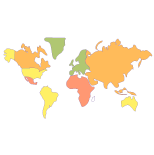 Region
Huila, Colombia
About Laureano Joven of Colombia
This micro-lot from ASPROTimaná was offered exclusively to Caffè Umbria this year, and forms part of their Cupping Room Collection. Laureano Joven, pictured here, owns Finca Buenavista, and on that land, he has a special 2 hectare plot on which he produces the prized Caturra variety of coffee like this one.
Buenavista is tucked away in the upper valley of the Magdalena River where rich volcanic soil and coffee-friendly microclimate make for some really gorgeous coffees. In fact, this region received its Denomination of Origin in 2013, and is known for producing some of the most distinctive coffees available.
Caffè Umbria
Seattle-based Caffè Umbria may have opened its doors in 2002, but it is built on 3 generations of the Bizzarri family's roasting tradition which began in Perugia, Italy in the 1940s. 40 years later, Emanuele Bizzarri's father emigrated to the U.S. and started a coffee company, Torrefazzione Italia. That's where Emanuele, Pasquale Madeddu, and Jesse Sweeney met and worked together for years. Ultimately the 3 friends partnered together to create their own roasting company, Caffè Umbria. What began as a small operation now produces over 1 million pounds annually and extends to 9 retail cafés from Seattle and Portland to Chicago and Miami. In fact, Caffè Umbria was chosen by Architectural Digest as Illinois' most beautiful coffee shop, Jan. 2019.
Caffè Umbria excels in personal service and delicious coffee blends that represent the Bizzarri family traditions of unique and balanced coffees.They also offer an exciting array of single origin coffees and craft custom coffee programs for the food service industry across the nation. Passionate about building relationships with the cities and neighborhoods in which they work, creating warm welcoming spaces with a European flair, all their locations are known for well-prepared drinks and outstanding service in a beautiful environment. Fun fact: As a nod to their heritage, Caffè Umbria's logo features the Arco Etrusco, one of the gateways into the heart of old Perugia, Italy in the beautiful Umbria region.
Or try these other coffees from
Are you sure you want to remove this coffee?
Are you sure you want to remove this suggestion?