Coffee Description
This cup launches with crisp key lime complimenting lingering fudge and creamy caramel flavor notes. Hints of pecan and vanilla nougat pair with sweet acidity and caramelized body for a delectable, dessert-like cup.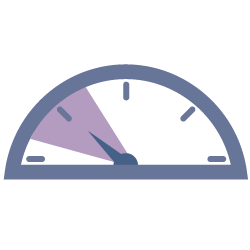 Roast Level
Light/Medium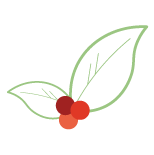 Variety
Bourbon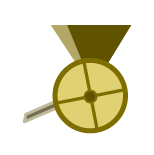 Process
Washed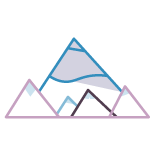 Elevation
1800m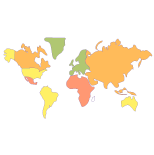 Region
Oaxaca, Mexico
About Smallholder producers of Mexico
Drink Coffee Do Stuff brings us this coffee via their import partner, Sustainable Harvest. This is one of SH's Single Village coffees and represents some of the finest in the Relationship Coffee supply chain. It's produced by smallholder farmers who don't belong to a co-op, and thus do not have advantages such as organic certification that the larger organizations can offer.
In spite of limitations, these dedicated growers have continued working to improve their coffees and their quality of life, and that diligence shows. They've pushed to improve, individually restructuring their farms to achieve better production and higher quality coffee than ever before. Perfect for sipping and savoring the coming spring, this Mizteca single lot, which scored 86+ points, represents the essence of the determination and hope that fuels the hearts of Mexican coffee growers.
Drink Coffee Do Stuff
DRINK COFFEE DO STUFF is a specialty coffee roastery in Truckee, CA, conceived at 12,000 ft on the Saas-Fee glacier of the Swiss Alps. The vision for DCDS is rooted in the professional snowboarding career of founder Nick Visconti, who traveled the world crushing the snowboarding circuit and drinking coffee from Switzerland to Patagonia. This roving lifestyle birthed an intentional roasting company centered on the intersection of extraordinary coffee and extraordinary life.
Founded in 2017 in Visconti's hometown of Truckee, DCDS is distinguished by its focus on 'altitude coffee'—coffee grown on hill and mountain slopes throughout the equatorial zone and roasted at 6000 feet in the Sierra Nevada mountains—which results in a sweeter, more subtle cup. Relationships matter too at DCDS, not just because Visconti marks his friendships in coffee cups and boards, but because they are the foundation of a life lived well.
We all have the ability to live our own versions of an extraordinary life, and 2019 Good Food Award-winner DCDS celebrates this truth. As Visconti says, "We wear our hats backwards, live our lives forwards, and ride our boards downwards!"
Or try these other coffees from
Are you sure you want to remove this coffee?
Are you sure you want to remove this suggestion?