Coffee Description
This sweet, complex coffee boasts flavor notes of brown sugar, molasses, and crisp citrus. Like a quality port wine, juicy, velvety texture and super-sweet acidity tantalizes taste buds, lifting spirits from first sip to last lingering cocoa-infused aftertaste.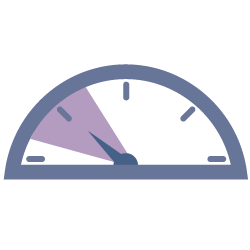 Roast Level
Light/Medium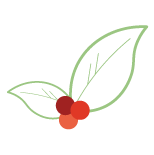 Variety
Bourbon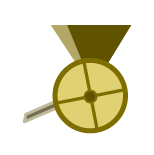 Process
Washed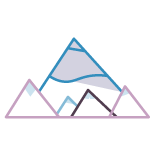 Elevation
2073 m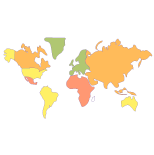 Region
Cajamarca, Peru
About Smallholder producers of Peru
There is remote, and then there is really remote. Smallholder farmers that make up the Rutas Del Inca Cooperative are of the latter variety, found at a stunning 2073 meters above sea level (6800 feet)! This isolation works to their advantage in terms of coffee quality, however, since there is no mixing or blending with neighboring regions. Again, because of the remoteness, most members process their coffee on their individual farms before bringing them to be milled at Planta Frontera, a centralized milling plant in Chiclayo.
In addition to focusing on specialty coffee, Rutas Del Inca's members also cultivate passion fruit, corn, and sugarcane, as shade sources for coffee, to increase biodiversity and soil health, and provide an extra source of food or income. For the same reason, many members also raise cows, chickens and pigs.
Drink Coffee Do Stuff
DRINK COFFEE DO STUFF is a specialty coffee roastery in Truckee, CA, conceived at 12,000 ft on the Saas-Fee glacier of the Swiss Alps. The vision for DCDS is rooted in the professional snowboarding career of founder Nick Visconti, who traveled the world crushing the snowboarding circuit and drinking coffee from Switzerland to Patagonia. This roving lifestyle birthed an intentional roasting company centered on the intersection of extraordinary coffee and extraordinary life.
Founded in 2017 in Visconti's hometown of Truckee, DCDS is distinguished by its focus on 'altitude coffee'—coffee grown on hill and mountain slopes throughout the equatorial zone and roasted at 6000 feet in the Sierra Nevada mountains—which results in a sweeter, more subtle cup. Relationships matter too at DCDS, not just because Visconti marks his friendships in coffee cups and boards, but because they are the foundation of a life lived well.
We all have the ability to live our own versions of an extraordinary life, and 2019 Good Food Award-winner DCDS celebrates this truth. As Visconti says, "We wear our hats backwards, live our lives forwards, and ride our boards downwards!"
Or try these other coffees from
Are you sure you want to remove this coffee?
Are you sure you want to remove this suggestion?