Coffee Description
This vibrant blend is loaded with juicy citrus notes, hints of peach, and a lingering caramel finish. It is elegant and sweet with balanced, lively acidity.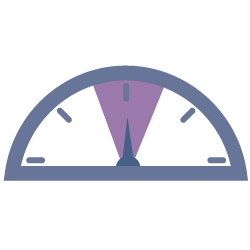 Roast Level
Medium
About Awaken Spring Blend
Higher Grounds has found the perfect way to celebrate the coming of spring. They've selected specialty coffees from Colombia, Guatemala, and Ethiopia to create just the right flavor combo, roasted each to the peak of perfection, and voila!—springtime in a cup.
To make this blend even more special, Higher Grounds donates .50 per bag to On the Ground's Project Congo, which supports work to empower women in the DRC through literacy workshops, gender equality programming, and assisting farming partners in DRC.
Higher Grounds Coffee
It all started with a trip to Mexico. Owner and co-founder, Chris Treter, was living and working among coffee farmers at the Maya Vinic cooperative in Chiapas, Mexico as part of a post-graduate internship in 2001. For the farmers, poverty and a lack of access to basic resources such as education and water were simply a way of life. As he neared the end of his internship, Chris asked his farmer friend, Jose Perez Vazquez, "How can we keep helping you?"
"You could sell our coffee," said José.
And that's exactly what Chris did. From selling Maya Vinic Co-op's coffee at his local farmers' market, Higher Grounds grew. Eventually they also sought out coffee from other sources and joined forces with a handful of other roasters to form an importing cooperative, Cooperative Coffees. Every trade relationship they have is modeled after that first one, and every year they still purchase from Maya Vinic. Furthermore, Higher Grounds Coffee donates 1% of their sales to On the Ground, their partner nonprofit. On the Ground empowers coffee farming communities through gender and social equity, environmental sustainability, and economic security.
Or try these other coffees from
Are you sure you want to remove this coffee?
Are you sure you want to remove this suggestion?