Coffee Description
This rich blend features flavors of fudge-like drinking chocolate, creamy butter, and light lime. Sweet golden raisin shows up in the finish.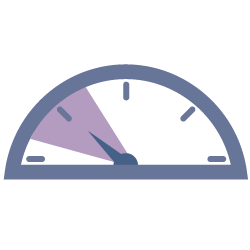 Roast Level
Light/Medium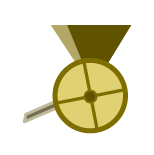 Process
Washed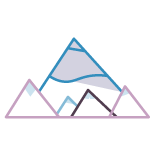 Elevation
1500 - 1900m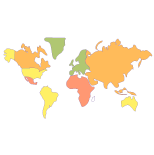 Region
Cauca, Colombia
About Colombia Roasters United V of Colombia
This coffee is named for the Roasters United competition (RU3), a collaboration between Klatch Coffee and fellow roasters Bird Rock and Portola Coffee Lab, begun 5 years ago. Partly a sourcing trip for green coffee and partly a competition for farmers. RU3 offers famers a chance to showcase their high-scoring coffees with the opportunity to obtain 50-100% over fair trade pricing depending on the scores.
Collectively, the 3 roasters agree that this 5th year of the competition was the best yet, and this coffee, Roasters United Blend V, celebrates that fact. It's a combination of coffees from Narino, Huila, and Cauca that scored 85.5+. This helps ensure that all farmers who entered coffee in the competition were classified as specialty grade and had their lots purchased.
Klatch
Klatch \ˈklach, ˈkläch\ --People getting together to share life, especially over coffee.
And that's what Klatch Coffee has been about since owner Mike Perry decided to follow his passion for quality coffee. While in college, he asked himself, "Why not bring together the charm and comfort of a traditional coffeehouse and serve world class specialty coffees?" And so he did. In 1993, he and his wife, Cindy, opened their first location in Rancho Cucamonga, CA, called it Coffee Klatch (later changed to the present name, Klatch Coffee), and began searching the world for the cream of the coffee crops, and small-batch roasting that top 1% of specialty beans to coax the best flavors and aromas from them.
Now, with five locations (plus their roastery) in Southern California as well as a shop in LAX United Terminal, Mike and his family and their dedicated team have built on that foundation of being a place where people love to linger over truly special coffee. Meanwhile, they're making history one award at a time. A few of these include:
Prestigious Golden Bean Awards
Only espresso ever awarded "Best Espresso in the World" at the World Barista Championships (2007)
U.S Brewers' Cup Champion
Good Food awards winner
Mike says, "Our commitment to honest business practices means we build trust and loyalty with the farmers we work with. All of this is accomplished through a Direct Trade model and a simple handshake."
Or try these other coffees from
Are you sure you want to remove this coffee?
Are you sure you want to remove this suggestion?