Coffee Description
This cup has a classic Sumatran profile, loaded with cocoa, baking spices, dark berries and more. It's full-bodied and sweet with a bit of savory thrown in for good measure.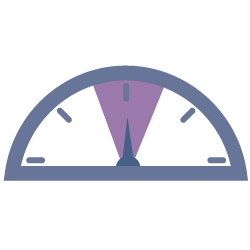 Roast Level
Medium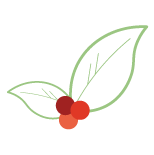 Variety
Caturra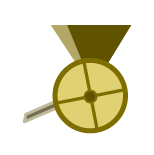 Process
Semi-Washed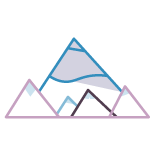 Elevation
1350-1600 m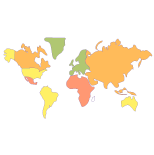 Region
Sumatra, Aceh
About Sumatra Mandeling Organic of Indonesia
While Indonesia coffee production began on Java, today it is Sumatra that most North American buyers think of when asked to describe Indonesian coffee. It has a sweet, earthy, low-acid profile that is truly distinctive. A significant factor in Sumatra coffee's one-of-a-kind profile, and global renown is the way it is processed.
The vast majority of Sumatra arabica is wet hulled. This process involves pulping the coffee and letting it dry down to around 35% moisture, and then hulling it while it is very soft and wet. (Hence the prevalence of so many split and flattened beans.) After this, the coffee is dried on patios over the period of several days. The coffee is ultimately dried down to between 12 and 14% moisture for export. Unlike other origins, which adhere strictly to a 10-12% moisture spec. All of this contributes to the coffee's incredibly unique characteristics.

>
Our coffee expert Michael McIntyre Licensed Q Grader, Green Coffee Importer, Cupping Judge, 15+ Years Experience
A Good Food award-winning roaster and licensed Q Grader, Michael McIntyre specializes in sourcing and quality control in green coffee and in roasting training and analysis. He spends months of the year in Ethiopia sourcing the next year's coffee offerings for importing company Catalyst Trade, which he co-founded. Back in Portland, he spends endless hours on the phone helping roasters find their coffee unicorns, consulting with clients on a wide range of coffee topics, and training coffee professionals in roasting, cupping, sourcing, and quality control. With fifteen years experience in the coffee industry, Michael is relentlessly romanced by coffee and the community it facilitates. Outside of coffee, he is a musician with a love for vintage amps and an addiction to trolling Craigslist ads for antique coffee gear. had this to say:
"Classic Sumatra with sweet earth, syrupy blackberry, spicy peppers and mild leather. Try enjoying with salted caramels. "
Mela Coffee Roasting Co.
Mela Coffee Roasting Company is situated in the beautiful Wenatchee Valley of Washington State, nestled at the foot of the Cascade Mountains where the mighty Columbia River rolls on its majestic way to the Pacific. "Mela" comes from the Italian word for apple, a nod to Wenatchee, considered the apple capital of the world, and to the Italian roots of espresso coffee.
Mela's mission is to steward coffees well, and in so doing, give honor those who grew them. One of the ways they do this is by roasting specialty beans in such a way as to draw out the unique characteristics and flavors of the region. Since their beginning in 2007, they have been inviting customers into the coffee conversation, sharing their own passion for farm-to-cup values in the form of stellar coffee, roasted well. Besides their roastery, they serve crafted espresso and coffee drinks at their café in the heart of downtown Wenatchee.
Or try these other coffees from
Are you sure you want to remove this coffee?
Are you sure you want to remove this suggestion?