Coffee Description
Nossa Familia's Great Grandmother Mathilde (pictured above)—bold, strong, and full of life—inspired the name for this outstanding French roast carrying the same character. It is grown on the Carvalho family's farm, Fazenda Cachoeira da Grama in the rolling hills of the Valle de Grama region of Brazil's coffee country.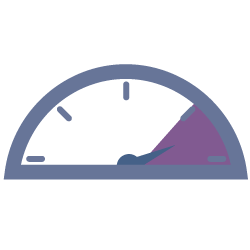 Roast Level
Dark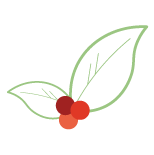 Variety
Yellow Bourbon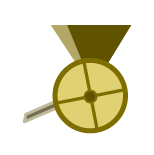 Process
Washed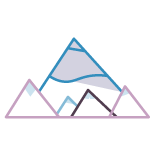 Elevation
1100m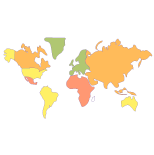 Region
Valle de Grama, Brazil
About Gabriel de Carvalho Dias of Brazil
Fazenda Cachoeira da Grama is nestled on the side of an ancient volcano where topography and abundant rainfall unite to grow exceptional coffee. The farm has belonged to the Carvalho family since 1890, with a total of 417 hectares owned by Gabriel de Carvalho Dias, 165 hectares of which are planted with yellow bourbon coffees. Some of the original trees are now more than 107 years old, and still producing.
"My father used to say, 'Do anything, but do it well,'" explains Gabriel.
And it's clear that Gabriel follows that advice at Fazenda Cachoeira da Grama. Well known as an agronomist, he has developed a program of planting native species in the quest for balanced ecology. He has also founded a school, a club, and an official-sized soccer field on the farm for employees and workers, along with 47 houses and a small hydroelectric plant to provide electricity in all but peak seasons. Gabriel has the wastewater treated to avoid polluting local water and is committed to pursuing quality for both his coffee and his people.
Nossa Familia Coffee
Frustration and pride may seem like strange bedfellows, but when Brazilian-born Augusto Carvalho Dias Carneiro (bottom left in the team photo) became disillusioned with engineering, his thoughts and heart turned to his family's award-winning coffee farms in the Minas Gerais region of Brazil, where he grew up and his family has grown coffee for over a hundred years.
Nossa Familia, "Our Family" was born in 2004 as a way to share his family coffee with Portland. At first, Nossa partnered with a local Portland roaster and built up a loyal following, then opened their own roastery in 2012 and an Espresso Bar in 2013. Nossa Familia recently became Oregon's first certified B Corp roaster, earning a certification that recognizes the hard work and love that roots this family business.
Or try these other coffees from
Are you sure you want to remove this coffee?
Are you sure you want to remove this suggestion?