Coffee Description
Buttery and sweet with just a hint of flowers and citrus, this cup offers flavor notes of caramel and apple paired with savory walnut. Silky in mouthfeel, full-bodied and balanced, chocolate afternotes linger in the finish.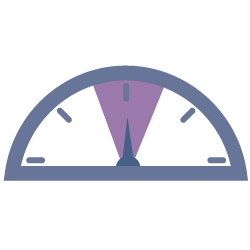 Roast Level
Medium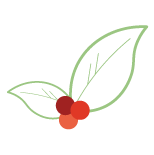 Variety
Typica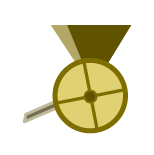 Process
Washed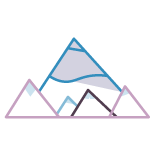 Elevation
1700m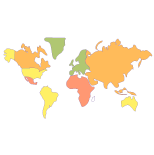 Region
Huehuetenango Highlands, Guatemala
About De la Gente Association of Small Coffee Farmers (UPC –Unión de Pequeños Cafilcultures) of Guatemala
The 124 members of the De la Gente cooperative grow coffee on impossible slopes. The sheer effort involved in tending, picking, and then transporting the fresh-picked cherries off the misty mountains boggles the imagination, yet they do it every day during harvest. The difficult terrain does, however, result in more affordable land prices, enabling farmers to get started and/or acquire more land, and the coffees are exceptional.
Membership of the De la Gente (Of the People) cooperative is about 50/50 women and men. This unusual balance is primarily due to job scarcity: many men have migrated north to be able to support their families, and women have stepped into that gap and become coffee farmers. A huge milestone for women in the male-centric culture, women are proving themselves equal to the challenge. In fact, De la Gente makes some coffees harvested and produced solely by women available as separate, showcased lots.
Huehuetenango Highlands, Guatemala
Nossa Familia Coffee
Frustration and pride may seem like strange bedfellows, but when Brazilian-born Augusto Carvalho Dias Carneiro (bottom left in the team photo) became disillusioned with engineering, his thoughts and heart turned to his family's award-winning coffee farms in the Minas Gerais region of Brazil, where he grew up and his family has grown coffee for over a hundred years.
Nossa Familia, "Our Family" was born in 2004 as a way to share his family coffee with Portland. At first, Nossa partnered with a local Portland roaster and built up a loyal following, then opened their own roastery in 2012 and an Espresso Bar in 2013. Nossa Familia recently became Oregon's first certified B Corp roaster, earning a certification that recognizes the hard work and love that roots this family business.
Or try these other coffees from
Are you sure you want to remove this coffee?
Are you sure you want to remove this suggestion?