Coffee Description
This sweet, rich coffee launches with the fragrance of flowers and a hint of citrus. In the cup, cocoa and almond intertwine with spicy notes. Smooth, full-bodied, and balanced, it presents a sweet and feisty profile like its namesake, Camila, the daughter of Nossa Familia's owner.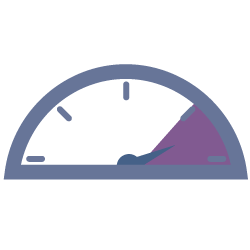 Roast Level from the Roaster
Dark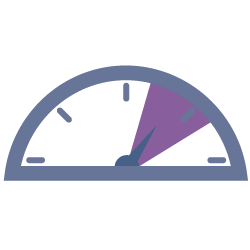 Roast Level according to Crema
Medium/Dark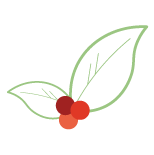 Variety
Typica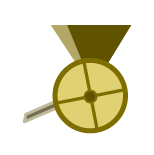 Process
Washed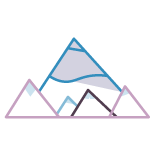 Elevation
1200-2050m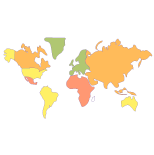 Region
Cajamarca, Peru
About Smallholder Members of Peru
This coffee comes from the Aproeco cooperative, 474 member farmers growing coffee in the middle of the Amazon jungle since 2002. Working at first with ProNatur (Promotor of National Agriculture), an organization that promotes sustainable agriculture, in 2008, they founded their own co-op.
To date, 270 members are certified organic coffee producers, and Aproeco continues its intense program to improve its coffees. For the last 5 years, their cupping lab has sampled each lot delivered to the co-op, which has helped identify the highest quality coffees. They've also begun roasting coffee, something that is quite new in the region, selling it in country under the name Cafe Kuntu. This also helps them understand and address the variables that affect the ultimate flavor of their coffees.

>
Our coffee expert Michael McIntyre Licensed Q Grader, Green Coffee Importer, Cupping Judge, 15+ Years Experience
A Good Food award-winning roaster and licensed Q Grader, Michael McIntyre specializes in sourcing and quality control in green coffee and in roasting training and analysis. He spends months of the year in Ethiopia sourcing the next year's coffee offerings for importing company Catalyst Trade, which he co-founded. Back in Portland, he spends endless hours on the phone helping roasters find their coffee unicorns, consulting with clients on a wide range of coffee topics, and training coffee professionals in roasting, cupping, sourcing, and quality control. With fifteen years experience in the coffee industry, Michael is relentlessly romanced by coffee and the community it facilitates. Outside of coffee, he is a musician with a love for vintage amps and an addiction to trolling Craigslist ads for antique coffee gear. had this to say:
"mission fig; prune; burnt sugar; toasted coconut"
Nossa Familia Coffee
Frustration and pride may seem like strange bedfellows, but when Brazilian-born Augusto Carvalho Dias Carneiro (bottom left in the team photo) became disillusioned with engineering, his thoughts and heart turned to his family's award-winning coffee farms in the Minas Gerais region of Brazil, where he grew up and his family has grown coffee for over a hundred years.
Nossa Familia, "Our Family" was born in 2004 as a way to share his family coffee with Portland. At first, Nossa partnered with a local Portland roaster and built up a loyal following, then opened their own roastery in 2012 and an Espresso Bar in 2013. Nossa Familia recently became Oregon's first certified B Corp roaster, earning a certification that recognizes the hard work and love that roots this family business.
Or try these other coffees from
Are you sure you want to remove this coffee?
Are you sure you want to remove this suggestion?