Coffee Description
This coffee is loaded with lavender, juicy with watermelon and citrus notes. Vibrant, sparkling acidity meets smooth, silky mouthfeel for a stand out coffee that finds its balance by melding surprise and comfort into the same cup.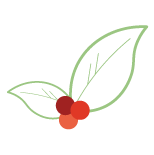 Variety
Ethiopian Heirloom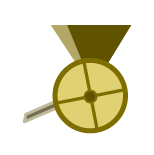 Process
Washed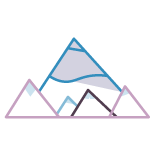 Elevation
2000-2300m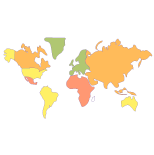 Region
Sidama, Ethiopia
About Smallholder producers of Ethiopia
Nearing the tiny village of Shantawene deep in the Sidama region of Ethiopia, jolting past a school, many small huts, a ping-pong table on a triangle of grass, and children race along the dusty roads shouting "You! You! You." Here we find the Shantawne coffee mill. Since it's in the foothills of the Bombe Mountains, higher in elevation than many of the mills in the region, and coffee ripens slower here. Thus Shantawene swings into full production a few weeks after its sister mill of Qonqona.
Shantawene has a 5-disc pulper which is scrubbed and polished after each batch of coffee goes through it. Interestingly, this particular pulper tends to leave a bit more fruit on the cherries and we find that contributes to a beautiful unique smell and possibly more vibrancy coffee in the cup.
Tinker Coffee Co.
When brothers-in-law Steve Hall and Jeff Johnson founded Tinker Coffee Co., they had a simple plan: bring the specialty coffee scene to their own Indianapolis, Indiana backyard. Combining backgrounds in wine and tech (Jeff worked with IBM for 10 years) with a dedication to sourcing fantastic coffees and sharing the excitement with customers, Steve and Jeff were recently named "Indy's most innovative roaster" by Indianapolis Monthly, so their hard work is paying off!
Tinker Coffee was founded in 2014 and roasts coffee for a sweet group of restaurants, offices, and markets. Jeff admits to preferring Colombian coffees, and Steve, Kenyas.
Or try these other coffees from
Are you sure you want to remove this coffee?
Are you sure you want to remove this suggestion?