Coffee Description
This smooth organic decaf is loaded with fragrances of cacao, toffee, and dates. Flavor notes of dark chocolate and raisin pair with tangy apple and brown sugar for a rich, caramelized cup featuring sweet acidity and velvety body.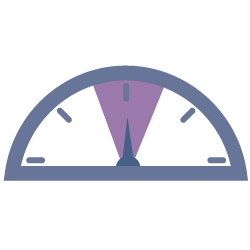 Roast Level
Medium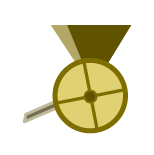 Process
Washed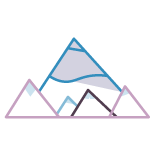 Elevation
1500-2000 m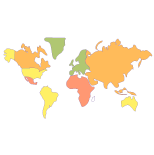 Region
Lake Kivu, Congo, the Democratic Republic of the
About DRCongo Decaf of DR Congo
Quality decaf is not an oxymoron, and this carbon dioxide processed coffee is solid proof of that. It starts with specialty grade beans from the SOPROCOPIV cooperative, well-known for its system of training farmer members and solving market issues so that production and quality continue to rise. They are now certified UTZ and Organic, both
This particular decaffeination process uses compressed carbon dioxide, water and charcoal filtering technology. Caffeine is attracted to the CO2, but the flavor components of the beans are left intact as the caffeine exits. Because this is a chemical-free process, all byproducts are natural and therefore recyclable. Definitely a win-win-win coffee—organic, sustainably produced, and tasty
Lake Kivu, Congo, the Democratic Republic of the
Voyage Coffee Roasters
Voyage Coffee Roasters was birthed in beautiful Eugene, Oregon, in 2012 when Scott Van Den Elzen decided to take his home roasting hobby to the Willamette Valley and his daughter, Jessamyn, decided to join him. Four years later, they are still going strong, and the rest of the family—Gabriel, Peace, Ryland and Alyssa—pitch in with packaging, deliveries, sales, ideas, and anything else that needs doing!
Roast Master Scott focuses on small batches of outstanding coffees, both blends and single origins. He's so committed to bringing his family's enjoyment of coffee to each of his customers that Voyage offers both a medium and a dark roast of each coffee.
Or try these other coffees from
Are you sure you want to remove this coffee?
Are you sure you want to remove this suggestion?