Coffee Description
Dark chocolate melds with almond and honey notes to set this cup up as something special. Smooth in body, sweetly rich and full-bodied, it's balanced with a light-yet-syrupy mouthfeel, low acidity, and nuanced, lingering finish.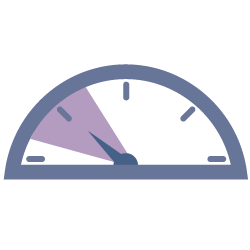 Roast Level
Light/Medium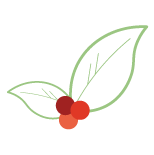 Variety
Bourbon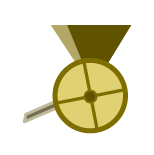 Process
Natural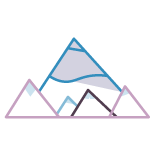 Elevation
1300m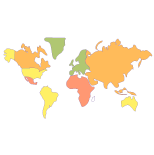 Region
Minas Gerais, Brazil
About Canaan Estate of Brazil
In the late 1800s, Canaan Estate had its beginnings as a cattle and coffee plantation, and for the past 70 years the Dias family has been dedicated to producing outstanding and sustainable coffees in the Minas Gerais region of Brazil. In addition to belonging to the Cooperativa Regional de Cafeicultores Vale do Rio Verde—COCARIVE, Sergio and Anita Diaz, and family members Ibraim and Marly Dias Chaib de Sousa (Candado Estate) have partnered to form JC Coffee Farms/Importers.
This collaboration enables the family to oversee every aspect of their coffee's production—planting, cultivation, picking, and processing, all the way through exporting, importing, and distribution of the green beans. Via JC Coffee, roasters in the U.S. and other countries can establish a direct relationship with these stellar coffee estates.
Bold Bean Coffee
Bold Bean Coffee has been making history ever since Jay Burnett launched the roasting company in 2007 in Jacksonville, Florida: from opening their first retail shop in 2011, expanding to three cafes and a roastery, to winning best coffee shop in Jacksonville for several years running.
These days Jay's son, Zack Burnett (an avid surfer who calls the beach his "third place"), drives the vision of Bold Bean, buying their green coffee (including an increasing number of direct trade relationships) and overseeing daily operations, with Jay still active behind the scenes, and head roaster Chris Rucker presiding over a San Franciscan SF-75 roaster.
For Zack, coffee is a tool for promoting the wellbeing of others:
"I enjoy every day that we can positively affect people's lives through the product we make and the interactions we have. These effects can stretch through the entire chain of coffee from producer to consumer. Not many jobs provide people with this opportunity, so for me, that's pretty special."
Or try these other coffees from
Are you sure you want to remove this coffee?
Are you sure you want to remove this suggestion?