Coffee Description
Dark chocolate, caramel, hints of baking spice, and roasted hazelnut romance the nose, while velvety body, balanced acidity, and the classic threesome of chocolate, caramel, and praline deliver coffee awesomeness from start to finish.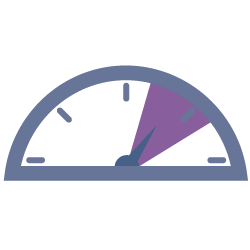 Roast Level
Medium/Dark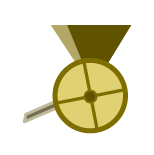 Process
Washed
About Novacello Decaf Blend
As specialty coffee lovers know, finding a good decaf can be a bit like searching for the proverbial needle in the haystack, but the folks at Caffe Vita just took all the work out of that particular chore. They've sourced specially selected high-grown coffees from Central and South America, plus offerings from Indonesia to create this special blend.
That's one key component of full-flavored, quality-focused decaf. Great coffees. Next, those cool beans are taken through the process of decaffienation with the alchemy of crystalline water and activated charcoal. The result is Novacella Decaf Blend, for the coffee lover who wants taste without the buzz (and also loves sleeping at night).
Caffe Vita
From their beginnings at the base of Seattle's Queen Anne neighborhood, independent, locally-owned Caffe Vita has been roasting coffee since 1995. And that's just the tip of the iceberg! Before sustainability and fair trade became buzzwords, they were helping pioneer the Farm Direct movement, because they're not just passionate about good coffee. They're committed to developing long-term, mutually fruitful relationships with the farmers who grow that coffee. This mission leads them all over the globe in search of exceptional coffees, and every coffee they purchase must have a fully traceable path from farm to roaster.
Caffe Vita now operates nine cafes in the Pacific Northwest, a roasteria cafe in New York City and Portland, and a cafe in Los Angeles. But expansion has not changed their commitment to sustainability for farmers or their own community. They offer Public Brew School classes on how to brew better coffee at home, and work with many charities in their area, including Farestart, Arts Corps, Food Lifeline, Music Cares, and more. Fun fact: Their Papua New Guinea (PNG) coffee is a collaboration with the Woodland Park Zoo and the Tree Kangaroo Conservation Program that helps protect the home of this endangered animal while also generating income for the community in the PNG YUS area.
Or try these other coffees from
Are you sure you want to remove this coffee?
Are you sure you want to remove this suggestion?