Coffee Description
This Good Food Award-winning coffee launches with a procession of gummy bears, lemon balm, and sweet floral aromas, marching into a devilishly delicious cobbler loaded with blackberry, papaya and honey-drizzled peach. Sweet jammy acidity and creamy body wrap up the picnic. Mmm-mmm good!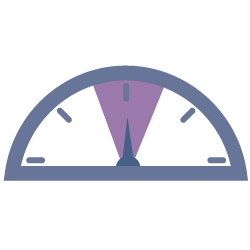 Roast Level
Medium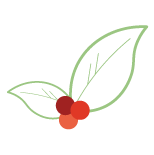 Variety
Ethiopian Heirloom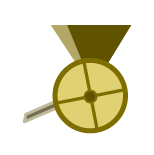 Process
Washed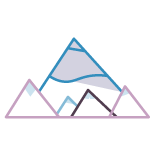 Elevation
2100m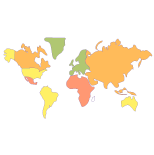 Region
Guji Zone, Ethiopia
About Smallholder producers of Ethiopia
Coffee in the Guji Zone is purchased from nearby farmers who pick from their backyards, where coffee flourishes wild as a cash crop. As such, "farm" size is generally 0.5-2 hectares, producing from 1-3 (60 kilo) bags of coffee per year. Unlike in many other coffee origin countries, coffee farmers pick their own crops with the help of family members. This beautiful coffee lot was processed at Dimtu washing station, owned by Aklilu Kassa and his oldest son, Biniam.
Aklilu (seen here with grandson) provides coffee pulp and organic fertilizer to help the outgrowers produce better harvests, and pays a premium to the producers for selling ripe cherries only. The cherries are placed in floating tanks and floaters are removed with a net, further isolating quality cherries. Dimtu has been open for one year, and here as in their other washing stations in area, Aklilu and Binium are dedicated to producing excellent coffees.
Drink Coffee Do Stuff
DRINK COFFEE DO STUFF is a specialty coffee roastery in Truckee, CA, conceived at 12,000 ft on the Saas-Fee glacier of the Swiss Alps. The vision for DCDS is rooted in the professional snowboarding career of founder Nick Visconti, who traveled the world crushing the snowboarding circuit and drinking coffee from Switzerland to Patagonia. This roving lifestyle birthed an intentional roasting company centered on the intersection of extraordinary coffee and extraordinary life.
Founded in 2017 in Visconti's hometown of Truckee, DCDS is distinguished by its focus on 'altitude coffee'—coffee grown on hill and mountain slopes throughout the equatorial zone and roasted at 6000 feet in the Sierra Nevada mountains—which results in a sweeter, more subtle cup. Relationships matter too at DCDS, not just because Visconti marks his friendships in coffee cups and boards, but because they are the foundation of a life lived well.
We all have the ability to live our own versions of an extraordinary life, and 2019 Good Food Award-winner DCDS celebrates this truth. As Visconti says, "We wear our hats backwards, live our lives forwards, and ride our boards downwards!"
Or try these other coffees from
Are you sure you want to remove this coffee?
Are you sure you want to remove this suggestion?