Coffee Description
DCDS's flagship blend tastes exactly how a cup of Hell Yeah! should: flavors of Swiss chocolate and honeyed macadamia nut swirl with an impeccably sweet, mild acidity. Add a velvety texture, juicy, caramelized body, and lingering aftertaste for a supremely satisfying cup o' Joe.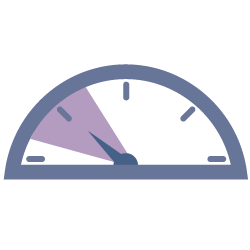 Roast Level
Light/Medium
About Hell Yeah! Bland
Atop Switzerland's 12,000' Saas-Fee glacier perches a café, and thank goodness, that café serves coffee. Days on the glacier typically go like this: espresso, snowboard, cappuccino, snowboard, Americano… While the folks at DCDS don't pretend that everyone will drink coffee followed by a Swiss alpine adventure, they do believe everyone should have the opportunity to say Hell Yeah! to life.
DCDS developed Hell Yeah! as an everyday go-to blend, selecting high elevation coffees from Brazil, Guatemala, and Ethiopia, and taking them to the pinnacle of high elevation roasting perfection. Hell Yeah! is an ideal coffee to aeropress while camping, French Press before work, pull as espresso before whatever that next adventure is, or savor in a Chemex with friends. Life is too short not to say Hell Yeah!
Drink Coffee Do Stuff
DRINK COFFEE DO STUFF is a specialty coffee roastery in Truckee, CA, conceived at 12,000 ft on the Saas-Fee glacier of the Swiss Alps. The vision for DCDS is rooted in the professional snowboarding career of founder Nick Visconti, who traveled the world crushing the snowboarding circuit and drinking coffee from Switzerland to Patagonia. This roving lifestyle birthed an intentional roasting company centered on the intersection of extraordinary coffee and extraordinary life.
Founded in 2017 in Visconti's hometown of Truckee, DCDS is distinguished by its focus on 'altitude coffee'—coffee grown on hill and mountain slopes throughout the equatorial zone and roasted at 6000 feet in the Sierra Nevada mountains—which results in a sweeter, more subtle cup. Relationships matter too at DCDS, not just because Visconti marks his friendships in coffee cups and boards, but because they are the foundation of a life lived well.
We all have the ability to live our own versions of an extraordinary life, and 2019 Good Food Award-winner DCDS celebrates this truth. As Visconti says, "We wear our hats backwards, live our lives forwards, and ride our boards downwards!"
Or try these other coffees from
Are you sure you want to remove this coffee?
Are you sure you want to remove this suggestion?