Coffee Description
Balanced, naturally sweet and approachable, this coffee pairs deep dark chocolate with raw peanut butter and caramel flavor notes. Soft acidity and caramelized body make for a comforting, classic cup.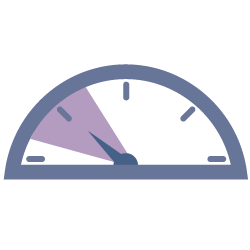 Roast Level
Light/Medium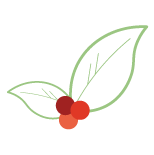 Variety
Catuai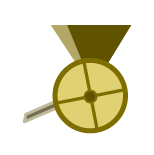 Process
Honey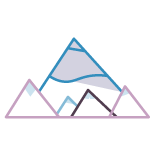 Elevation
1300m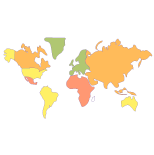 Region
Cerrado Minero, Brazil
About Classic Jo of Brazil
For Classic Jo, Folly Coffee looks for coffees that are loaded with nutty, chocolatey flavor. This lot is a direct trade coffee from the Our Coffees farm in Brazil, owned by Jose Maria de Oliveira. Unlike some coffees in Brazil, it was grown at a higher altitude than most, resulting in an amazing flavor profile.
When Rodrigo from Our Coffees was visiting Minnesota, Folly Coffee became extremely impressed not only with their coffees, but their practices as a farm. They focus on economic sustainability in their own community by educating other farmers at their mill and supporting a number of youth programs.

>
Our coffee expert Michael McIntyre Licensed Q Grader, Green Coffee Importer, Cupping Judge, 15+ Years Experience
A Good Food award-winning roaster and licensed Q Grader, Michael McIntyre specializes in sourcing and quality control in green coffee and in roasting training and analysis. He spends months of the year in Ethiopia sourcing the next year's coffee offerings for importing company Catalyst Trade, which he co-founded. Back in Portland, he spends endless hours on the phone helping roasters find their coffee unicorns, consulting with clients on a wide range of coffee topics, and training coffee professionals in roasting, cupping, sourcing, and quality control. With fifteen years experience in the coffee industry, Michael is relentlessly romanced by coffee and the community it facilitates. Outside of coffee, he is a musician with a love for vintage amps and an addiction to trolling Craigslist ads for antique coffee gear. had this to say:
"maple; prune; oat bread; peanut butter"
Folly Coffee
Folly Coffee Roasters is an award-winning roaster with an unpretentious passion for coffee. Founders Rob and Ken met at their local farmers' market in 2017, built out their space, and launched January 2018. Not only are they already selling their coffees in more than 50 locations throughout the Twin Cities and beyond, through the use of solar and geothermal power, Folly Coffee has a carbon footprint of zero.
Jeff joined the team in April of 2018 and has since taken over as COO in charge of coffee operations. Since then, Folly Coffee has been featured in several publications and was named a 2019 Good Food Award Winner. In addition, Jeff recently placed in the top 14 in the nation as a coffee taster at the 2019 US Coffeechamps Cup Taster's Competition. Goals at Folly Coffee include introducing as many people as possible to the world of high-end specialty coffee, offering tasting notes that focus on flavor profiles in an accessible way, and doing their part to help create economic sustainability at every step in the coffee supply chain.
Or try these other coffees from
Are you sure you want to remove this coffee?
Are you sure you want to remove this suggestion?