Coffee Description
Dark, creamy, and versatile, Bella Finca Blend is loaded cacao nib nuance, toasted graham cracker, and molasses sweetness. Rich, with full body and smokey notes, it's a versatile cup that holds its own black, as espresso, or with milk.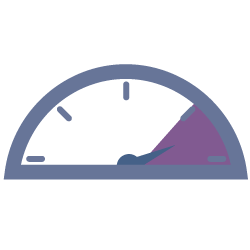 Roast Level
Dark
About the Producers
Lovers of dark roasted coffees, rejoice! Originally, Henry created Bella Finca to give his wholesale customers a blend they could use for both regular coffee and espresso.
Now everyone can get in on this dark-roasted dream of a blend Henry has perfected with a combo of coffees from Costa Rica, Brazil, Colombia, and Ethiopia.
The results? Natural sweetness, balanced acidity, and creamy body without a bitter or burnt aftertaste. Time-tested, and top-selling dark-roast excellence.
Henry's House of Coffee
Henry Kalebjian's coffee roasting roots began in Lebanon, where to share coffee is to offer friendship without barriers. Henry's father owned a bakery there and served coffee, and as the business grew, Henry's father pulled him out of school to help roast the coffee. Henry moved to the United States in the early 70s and purchased House of Coffee in 1983 in its present location on Noriega Street in the Sunset District of San Francisco. Henry's son, Hrag, grew up in the business, though unlike his father, he didn't work in the store when he was 12, preferring to watch cartoons instead. But in 2013, Hrag left his corporate finance position to work on marketing and business development for Henry's.
"Roasting coffee is not just a business for us, but a part of our lineage," says Hrag, who hopes his sons will follow in his footsteps. Henry's House of Coffee specializes in beautiful darker roasts, and 60 years of experience translate into special coffees that feature great flavor and ultra-smooth finish without the bitterness. They also roast Soorj, or Armenian style coffee.
Or try these other coffees from
Are you sure you want to remove this coffee?
Are you sure you want to remove this suggestion?