Coffee Description
Flavors of citrus and stone fruits meet hints of creamy nougat and caramel in this organic blend. It's smooth, with candied sweetness and round mouthfeel. What a way to start the day!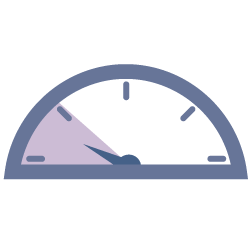 Roast Level
Light
About El Gallo Breakfast Blend
El Gallo Breakfast Blend is appropriately named "The Rooster," for its ability to greet the world with a uniquely insistent yet homey and welcoming presence. Created as an organic counterpart to Intelligentsia's House Blend, El Gallo Breakfast Blend takes select beans from Ethiopia—bright and fruity and clean-tasting—and combines them with beans from Peru, for soothing sweetness, comforting character, and lingering enjoyment.
Because after all, we all have to wake up, leaving the warm refuge of blankets, and greet the day. Intelligentsia knows this. For a cup full of get-up-n-go mingled with enjoy-the-journey vibes, El Gallo is the coffee of choice!
Intelligentsia Coffee
Founded in 1995, this Chicago-based institution got its start roasting on vintage equipment within its first coffeebar. At the time, finding great tasting, freshly roasted coffee was surprisingly elusive. So, Doug Zell and Emily Mange decided to do something about it. They didn't set out to change the world, just a small corner of it, and they certainly did just that, pioneering Direct Trade practices in the coffee industry before that really became a thing. Because of this, they were able to develop and source exclusive, remarkable coffees not found elsewhere.
Fast forward to today: with a focus on consistency, quality, and sustainability, Intelligentsia continues to be an industry pioneer, traveling the world to source the finest specialty coffee and roasting those beans at their Chicago and Los Angeles locations. True to their original quest, they believe that coffee in all its forms—whole bean, brewed, and espresso—should be an approachable, accessible luxury. For Intelligentsia, making coffee a memorable addition to any experience and making the act of preparing and enjoying a cup of coffee an experience in and of itself are key passions.
Or try these other coffees from
Are you sure you want to remove this coffee?
Are you sure you want to remove this suggestion?