Coffee Description
This stunningly sweet and endlessly complex single-origin espresso abounds in tasting notes, but cherry, lime, and butterscotch take center stage. Sweet. Citrusy. Floral.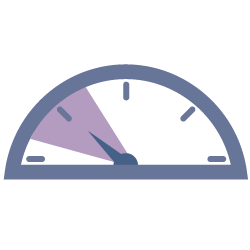 Roast Level
Light/Medium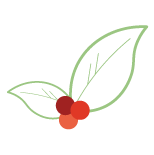 Variety
Ethiopian Heirloom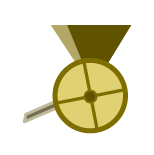 Process
Washed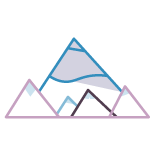 Elevation
1650-2700m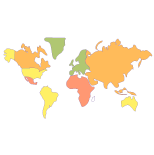 Region
Guji, Ethiopia
About Smallholder producers of Ethiopia
Intelligentsia's Tikur Anbessa coffee is a result of the collective efforts of hundreds of smallholder farmers living in the communities of Buku and Benti Nenqa. Because the amount of coffee that these individuals produce averages less than 1,500 pounds per season (15 bags worth) they partner with METAD, a family-run operation with multiple washing stations that was founded with the express goal of improving both income and opportunity for Ethiopian smallholders.
METAD is a third-generation family-owned business that began after WWII when the first Ethiopian woman pilot, Muluemebet Emiru, was given land by Emperor Haile Selassie. METAD invests in the communities, offering agricultural know-how, training, and educational opportunities such as university, scholarships, and sponsoring at the grade school, as well as healthcare for employees.
Intelligentsia Coffee
Founded in 1995, this Chicago-based institution got its start roasting on vintage equipment within its first coffeebar. At the time, finding great tasting, freshly roasted coffee was surprisingly elusive. So, Doug Zell and Emily Mange decided to do something about it. They didn't set out to change the world, just a small corner of it, and they certainly did just that, pioneering Direct Trade practices in the coffee industry before that really became a thing. Because of this, they were able to develop and source exclusive, remarkable coffees not found elsewhere.
Fast forward to today: with a focus on consistency, quality, and sustainability, Intelligentsia continues to be an industry pioneer, traveling the world to source the finest specialty coffee and roasting those beans at their Chicago and Los Angeles locations. True to their original quest, they believe that coffee in all its forms—whole bean, brewed, and espresso—should be an approachable, accessible luxury. For Intelligentsia, making coffee a memorable addition to any experience and making the act of preparing and enjoying a cup of coffee an experience in and of itself are key passions.
Or try these other coffees from
Are you sure you want to remove this coffee?
Are you sure you want to remove this suggestion?