Coffee Description
Loaded with aromas of vanilla, bing cherry, and plum jam, this cup offers a balance of sweet and tangy, featuring juicy clementine, mellow fig, and sweet hazelnut flavor notes. Add to that sweetly-tart acidity and rounded body for a perfect anytime coffee.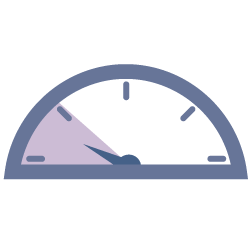 Roast Level
Light
About Queen Anne Blend
Ladro honors its roots with this blend named after their first ever location in the Upper Queen Anne neighborhood of Seattle,where 1900s architecture and upscale shops and cafes still hang out together. Ladro specially selects a sweet and balanced combo of South American coffees, roasting them to bring out the best in each for mellow, flavorful comfort in a cup.
Queen Anne Blend honors the neighborly aesthetic of Caffe Ladro's beginnings and their ongoing passion for each individual neighborhood throughout their 15 locations. They consciously maintain each café's individual vibe, area outreach, and donations to local schools and charities. So though they may have begun in Upper Queen Anne, neighborhoods all around Seattle and the greater Puget Sound area are happy to call Caffe Ladro their own community café.
Ladro Roasting
The setting: Seattle, WA.
The time: 1994
As the green mermaid spread across the Pacific Northwest and beyond, an espresso shop opened up in the Upper Queen Anne neighborhood under the sign of a fedora-wearing man in a trench coat. Caffe Ladro ("Coffee Thief" in Italian) was bent on creating loyal customers in spite of the mermaid's growing reach. With a crack staff, impeccable coffee, and a heart for building community, owner Jack Kelly and CFO Bob Ohly shared a vision to establish neighborhood cafes serving great coffee and house-baked pastries throughout the greater area. Before long, the signature fedora man had spread to 15 locations with its own bakery and roastery.
Since 2000, Caffe Ladro has served only coffees certified to provide the farmers a fair price for their product and labor. This key decision has brought Caffe Ladro into relationships with farmers who grow its coffees, and for the last 7 years, Kelly has traveled to origin, sourcing green coffee directly from growers. He also launched Ladro Roasting which, BTW, just won a 2019 Good Food Award! Beyond producing killer coffees, Ladro Roasting allows him to interact with farmers and mills, and together, they've created a wonderful symbiosis. Kelly says, "We communicate directly with them so they learn what it is we are looking for. When they improve their quality, we pay them higher premiums which dramatically affects their lives."
Caffe Ladro staff obsesses about the details that go into creating a truly fantastic cup of coffee, a core element of their training is learning the stories from coffee origin. As Kelly puts it, "So much work goes into every pound of coffee. It is our duty to respect this effort and deliver perfectly roasted coffee."
Or try these other coffees from
Are you sure you want to remove this coffee?
Are you sure you want to remove this suggestion?