Coffee Description
Opening with lemongrass and segueing to mint, lime, and lavender, this coffee fulfills Ethiopia's promise of unique flavor springing from incredible genetic variety unhampered by disease or climate issues. The cup closes with a light-bodied, tea-like acidity.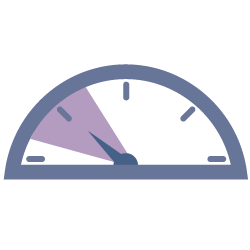 Roast Level
Light/Medium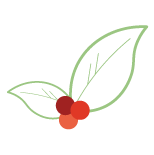 Variety
Ethiopian Heirloom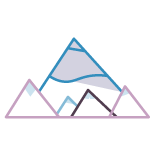 Elevation
1600-2300m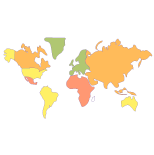 Region
Gedeo Zone, Yirgacheffe, Ethiopia
About the Producers of Ethiopia
Deep in the heart of Ethiopia's coffee country nestles the 200-hectare Hambela Estate. This land in the Gedeo zone was awarded to the first Ethiopian woman to become a pilot-- Muluemebet Emiru, by Emperor Haile Selassie after WWII. Wild coffee grew there, and together Muluemebet and her husband set about to transform the land into a coffee legacy that now includes a washing station and dry mill near the village of Gedeb.
Today, grandson Aman Adinew manages the family's company, METAD. With 28 permanent employees and 700 seasonal workers of whom more than 70% are women. Together with the coffees more than 700 growers outside the estate, the community is strengthened by educational opportunities--university, scholarships, and sponsoring at the grade school, as well as healthcare for employees. Muluemebet would be proud.
Gedeo Zone, Yirgacheffe, Ethiopia
Mast Coffee Co.
Many coffee roasters start as a cafe and segue into roasting, but the two 23-year-old entrepreneurs who founded Mast Coffee Co. in 2013 had a different vision. Roseville, California (just outside of Sacramento) needed quality coffee, and Mast would provide it. Begun as a wholesale company with a focus on both outstanding coffees and customer service, Mast Coffee Co. quickly grew and will soon be opening a retail café.
Michael Sanchez and Stephen Mentze started Mast Coffee Co. in a garage, but quickly grew to a 3,500 sq. foot facility where they roast during the day and jam at night (both are accomplished drummers). From roasting on a popcorn popper to acquiring a 1989 Probat L12, these dedicated coffee dudes are building a family around great coffee and caring service in Northern California.
Are you sure you want to remove this coffee?
Are you sure you want to remove this suggestion?