Coffee Description
The marriage of dark chocolate and caramel is epic, and this coffee does the pairing justice while throwing in a hint of dried fruit and molasses for good measure. Acidity is sweet and soft, with caramelized body and a smooth, creamy finish.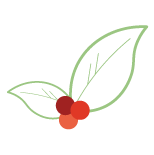 Variety
Bourbon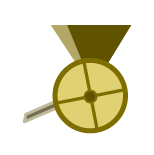 Process
Washed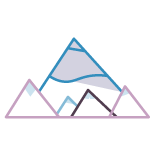 Elevation
1300-1700m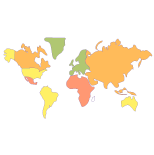 Region
Marcala, Honduras
About COMSA Co-op of Honduras
Often, blends are comprised of coffees from different countries or growing regions, but Artist Blend is an all Honduran combo sourced from growers belonging to the COMSA co-op. Organic and Fair Trade, it is unique in yet another way, because One Village Coffee roasts it in two separate batches, one medium roast, and the second, dark roast.Blended together, the result is a #1 best seller.
Coffee is in many ways a labor of love for those that grow it; hands tend, prune, and pick the beans, and hearts hope for a better quality of life. In 2000, 62 smallholders in Honduras who dreamed of producing organic coffee formed COMSA (Café Organico Marcala, S.A.). Their membership continues to grow, and together they're marketing their certified organic beans internationally, obtaining better prices, and improving their communities and their lives.
One Village Coffee
One Village Coffee was born of an encounter. That may sound a bit dramatic, but when owners Steve and Lois Hackman traveled to Africa and Honduras in the early 2000's, what they saw captivated their hearts: a community of people working together to better themselves and those around them. "Coffee, which is deeply tied to the earth and has amazing powers to connect people, quickly became a way for us to create our own village." And in 2007 they did exactly that. First in the Hackman's basement in small-town Souderton, Pennsylvania, where they roasted coffee on a 5-pound roaster, then in their garage. When they outgrew the garage in 2009, they moved down the road a couple of miles to their current facility.
"Our mission since 2007 has been to connect growers, roasters, and coffee drinkers through our quality coffee and commitment to stewardship. We recognize that One Village Coffee would not exist without the people that drink our coffee, and the people that grow it. We want to honor the farmers and the whole supply chain by roasting the most delicious coffee we can."
A family business, One Village Coffee's ten-person team is approachable and humble. Whether they're helping Honduran farmers build beehives, teaching coffee folk everything from brewing methods to cafe design, or giving back to their local community by providing 100,000 homeless Philadelphians with coffee every year, they create community, one cup at a time.
Or try these other coffees from
Are you sure you want to remove this coffee?
Are you sure you want to remove this suggestion?