Coffee Description
This coffee features elegant floral notes that meld with soft grapefruit, bright blackberry, and sugary raisin in the cup. Balanced, bright acidity and medium body finish with lingering hints of brown sugar and cocoa powder.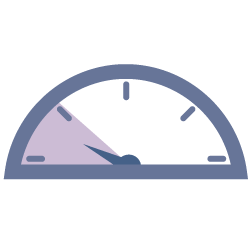 Roast Level
Light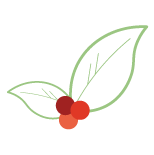 Variety
Ethiopian Heirloom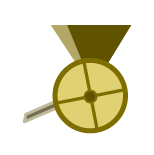 Process
Washed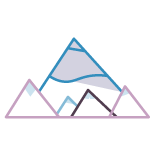 Elevation
1800–2000m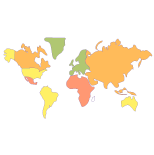 Region
Guji zone
About Smallholder producers of Ethiopia
As is almost always the case in Ethiopia, coffee is produced by the efforts of smallholder farmers. This special lot comes from the area surrounding the Chire washing station, where many grow their coffee alongside mango and banana trees.
Ethiopian coffee farmers have been hit hard this past year by inter-tribal conflicts leading to burnt and destroyed washing stations and warehouses in many areas of Oromia as well as the worst frost in almost 70 years. Because of this, crops and therefore livlihoods, may be affected for years to come. Thankfully, the government is helping to rebuild some of the affected stations, and new legislation allowing growers to sell directly to washing stations is helping them obtain better prices for their coffees. In addition, the new president of the country is rallying all Ethiopians.Hope is rising for a brighter and more peaceful future.
One Village Coffee
One Village Coffee was born of an encounter. The Hackman family traveled around the world meeting people who were making a difference in their communities, and were inspired by their courage, joy, and resilience. They dreamed of creating a business that captured their communal power. So, in 2007, they launched One Village Coffee to connect roasters, growers, and you (faithful coffee drinkers) through great coffee and a dedication to making an impact - together. This is why they became a founding B Corp and why they joined forces with farmers to co-own One Village Coffee in 2018.
"We Are One Village
As a founding Certified B Corporation and specialty coffee roaster, One Village Coffee has connected roasters, growers, and coffee drinkers since 2007. Packed in our compostable bag, our offerings range from light to dark roasted coffees, focusing on balance and sweetness (or whatever you taste, because let's be honest, it's all personally relative). We are here to learn, discover coffee with you, and not take ourselves too seriously. Bottoms Up!"
As a family business, One Village Coffee's thirteen-person team is approachable and humble. Whether they're helping Honduran farmers build beehives, teaching coffee folk everything from brewing methods to cafe design, or giving back to their local community by providing over 100,000 homeless Philadelphians with coffee every year, they create community, one cup at a time.
Or try these other coffees from
Are you sure you want to remove this coffee?
Are you sure you want to remove this suggestion?