Coffee Description
Coffee flower, lemongrass, and lychee berry aromas lead into flavor notes of honeysuckle and black currant. Next, a gracious swirling of Earl Grey joins jasmine, and sweet herbs in the cup, while bright and vibrant acidity pairs with juicy body in this stellar coffee.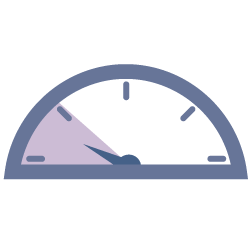 Roast Level
Light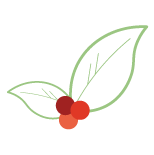 Variety
Ethiopian Heirloom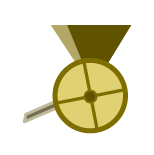 Process
Honey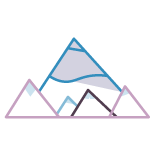 Elevation
1900–2200m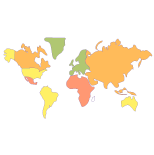 Region
Gedeo Zone, Ethiopia
About Smallholder producers of Ethiopia
Banko Gotiti Cooperative is a small organization that organized in 2012 as a separate entity from the larger, better known Worka Cooperative. Banko Gotiti enables the approximately 300 small holder farmers who make up its membership to showcase their little corner of the coffee-growing world rather than having their unique terroir swallowed up amongst coffees from the larger region.
Since their inception, Banko Gotiti Co-op has consistently produced exceptional coffees, some of which can be traced down to a single farmer, which is virtually unheard of in Ethiopia. The co-op is located near the tiny village of Banko Gotiti, in the southern district of Gedeb within the Gedeo Zone, Yirgacheffe region, very near where coffee is thought to have first been discovered.
Onyx Coffee Lab
Lest the myth perpetuate that specialty coffee does not come from Arkansas, Onyx Coffee Lab is blowing that particular urban legend out of the water while creating a few of their own. Husband-wife owners Jon and Andrea Allen have rapidly taken the coffee world by storm with their combination of art and science.
The magic starts with sourcing, with countless small sample batches from coffee importers and with direct visits to farms around the world. "I know direct trade means a lot of different things to different people, but for us if we don't put money in the producers hands we won't call it direct trade," says Jon. Once found, the coffees are carefully roasted in twenty-pound or smaller batches, then shared with the three Onyx cafés and over 150 wholesale customers in thirty states.
Clearly Onyx Coffee Lab knows what they're doing: not only were they named Imbibe Magazine's 2016 Coffee Bar of the year, this northwest Arkansas matrix of coffee know-how routinely cleans house at the U.S. Coffee Championships; Andrea Allen placed second in the Barista Championship in 2017, 2018, and 2019 while Dylan Siemans won first in Brewer's Cup 2017 and 4th in the Barista category, 2019. Roaster Mark Michaelson took place first in the Roaster Championship, 2017 and 3rd in 2018. Already in 2019, Onyx has garnered a Good Food Award, was chosen by Architectural Digest as Arkansas' most beautiful coffee shop, and placed in 4 of the 5 categories at the U.S. Coffee Championships.
Or try these other coffees from
Are you sure you want to remove this coffee?
Are you sure you want to remove this suggestion?