Coffee Description
Flavor notes of candied orange swirl with caramel and hibiscus blossoms. Acidity is sweet and balanced, with caramelized, silky body for a comforting, approachable cup.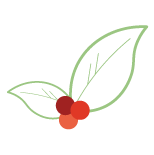 Variety
Yellow Bourbon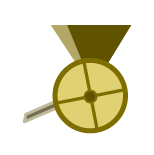 Process
Natural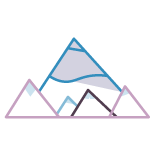 Elevation
1000-1200m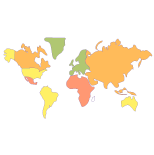 Region
Sul de Minas, Brazil
About Cassio Martins of Brazil
In the region of Sul de Minas, a mountain valley slopes down to the foot of the striking Morro Redondo, forming the basin that is Fazenda Monte Verde. This farm features a wide range of growing conditions, situated as it is with elevations ranging from 1000 to 1200 meters above sea level and having coffee plots facing all directions.
When harvest time arrives each fall, farm manager Cassio Martins processes the Yellow Bourbón cherries as a pulped natural, removing the skin from the coffee cherry and leaving most of the sweet fruit mucilage. This residue slowly dries on the beans, infusing them with flavor. What results is this intensely sweet, balanced coffee.
Ritual Coffee
When Ritual opened its doors on Valencia Street in 2005, they started what many call a coffee revolution in San Francisco. Their goal then—and their goal now—is to craft the very best cup of coffee available anywhere. Period. A pioneer in the recent shift of consciousness that has defined the modern coffee industry, they've learned a lot over the years. Still, the care and attention they lavish on their process is unchanged as they work to bring the very best out of the coffees they painstakingly choose, roast, and deliver fresh to coffee lovers worldwide.
With 5 retail stores in the bay area and a roasting facility in the SoMa district of San Francisco, Ritual takes pride in a growing number of direct trade relationships with coffee producers around the world, working with farmers to help them improve their quality with each passing season.
Are you sure you want to remove this coffee?
Are you sure you want to remove this suggestion?