Coffee Description
Stone fruits, honeycomb, and black forest birthday cake celebrate in this blend that boasts exceptional body, bubbly grape soda acidity and a syrupy sweet finish: good fortune in a cup!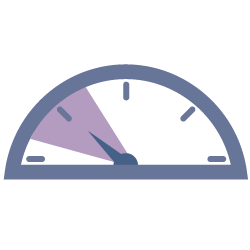 Roast Level
Light/Medium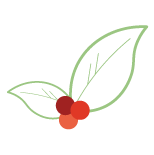 Variety
Other
About Lucky Thirteen
Thirteen, a favorite number for those who are weird or wild or want to be. Ritual is thirteen! And while that might still seem a little young, they feel incredibly fortunate to be able to source the vast majority of the coffee they serve from the farmers who grow it, and return to work with the same farms year after year in some of the longest standing producer-roaster relationships in the specialty coffee world.
To celebrate their birthday, Ritual has blended four coffees that compliment each other so well, it's like a tree raining fruit in grandma's backyard. We're talking major luck here. Two Costa Rica coffees form the backbone of the blend and find their soulmate in a Guatemala offering, with a wildcard from Ethiopia that sparkles with the other three like triple cherries on a one-armed bandit.
Ritual Coffee
When Ritual opened its doors on Valencia Street in 2005, they started what many call a coffee revolution in San Francisco. Their goal then—and their goal now—is to craft the very best cup of coffee available anywhere. Period. A pioneer in the recent shift of consciousness that has defined the modern coffee industry, they've learned a lot over the years. Still, the care and attention they lavish on their process is unchanged as they work to bring the very best out of the coffees they painstakingly choose, roast, and deliver fresh to coffee lovers worldwide.
With 5 retail stores in the bay area and a roasting facility in the SoMa district of San Francisco, Ritual takes pride in a growing number of direct trade relationships with coffee producers around the world, working with farmers to help them improve their quality with each passing season.
Or try these other coffees from
Are you sure you want to remove this coffee?
Are you sure you want to remove this suggestion?