Coffee Description
This exceptionally flavorful coffee launches with swirling fragrances of fig, caramel, and chocolate raisins. In the cup, Raspberry, coconut, and chocolate wafers shimmer along with notes of fresh apricot, coffee flower, and sweet cream. It's sweet, with juicy acidity, velvety body, and lingering chocolate-dipped fruitiness.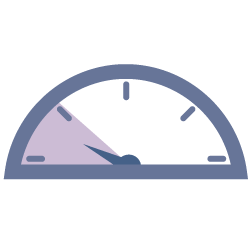 Roast Level
Light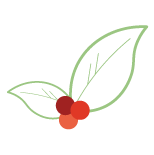 Variety
Other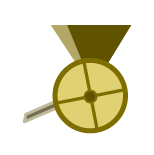 Process
Washed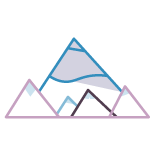 Elevation
1900-2100 m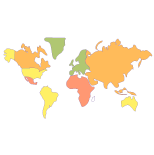 Region
Chanchamayo
About Pablo Mamani of Peru
One coffee bean looks like pretty much all the others, but every coffee carries its own story. This particular microlot's journey from farm to cup is epic. The setting: 3.5 hectares in the Sandia Valley, where coffee trees cling for dear life to the eastern slope of the towering Andes mountains. The farmer: Pablo Mamani and his family who tend the trees, pick the ripe cherries, and process each lot in a small but immaculate wet mill right next to their house. The climate: Days are cool. Nights are cooler. This translates into a very slow harvest which lasts from the end of July to the end of November as coffee cherries of various varieties ripen at their own sweet and flavor-packed pace.
Once the Mamanis have processed their crop, Pablo must then transport their harvest up an over a series of mountain peaks to the Cecovasa Cooperative near Lake Titicaca. There it is milled and readied for its journey to the coast of Peru enroute to roasters. From Pablo Mamani and his family all the way to Ritual in San Francisco, CA, then to mailboxes everywhere via Crema.co. Taste the journey.
Ritual Coffee
When Ritual opened its doors on Valencia Street in 2005, they started what many call a coffee revolution in San Francisco. Their goal then—and their goal now—is to craft the very best cup of coffee available anywhere. Period. A pioneer in the recent shift of consciousness that has defined the modern coffee industry, they've learned a lot over the years. Still, the care and attention they lavish on their process is unchanged as they work to bring the very best out of the coffees they painstakingly choose, roast, and deliver fresh to coffee lovers worldwide.
With 5 retail stores in the bay area and a roasting facility in the SoMa district of San Francisco, Ritual takes pride in a growing number of direct trade relationships with coffee producers around the world, working with farmers to help them improve their quality with each passing season.
Or try these other coffees from
Are you sure you want to remove this coffee?
Are you sure you want to remove this suggestion?