Coffee Description
Intensely full-bodied from the get-go, sweet spice, honey and cacao show up in dry fragrance. In the cup, hibiscus, black cherry, and pomegranate pair up with vibrant lime acidity. Smooth and clean, this coffee settles into intense cane syrup sweetness and ends with a subtle florals and green tea-like finish.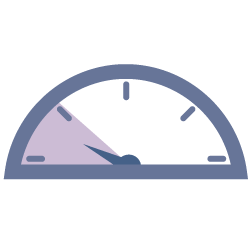 Roast Level
Light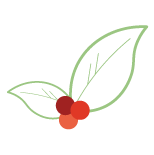 Variety
Bourbon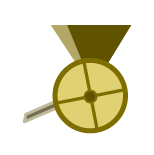 Process
Washed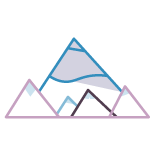 Elevation
1700-2000m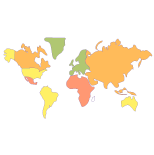 Region
Nyamasheke, Rwanda
About Smallholder producers of Rwanda
This coffee from the Cotecaga washing station represents Ritual Coffee's first direct sourcing efforts from Rwanda, and judging from the pictures they've posted, it was an epic experience meeting farmers and those that work at the washing station. They certainly located some superb coffee there!
Some 600 smallholder producers grow their coffees in an ideal microclimate courtesy of nearby Lake Kivu and the volcanic mountain soil that coffee trees adore. Farmers bring their ripe cherries to be processed at the Cotecaga washing station. Situated at 1835 meters, it receives cherry from farms ranging in elevation between 1700-2000+ MASL (5600 to 6600+ feet above sea level), and this high-grown coffee carries extra flavor. Though the station has had good years and bad years, currently it is being managed well, and the extra carefulness shows in the coffee process and finished product.
Ritual Coffee
When Ritual opened its doors on Valencia Street in 2005, they started what many call a coffee revolution in San Francisco. Their goal then—and their goal now—is to craft the very best cup of coffee available anywhere. Period. A pioneer in the recent shift of consciousness that has defined the modern coffee industry, they've learned a lot over the years. Still, the care and attention they lavish on their process is unchanged as they work to bring the very best out of the coffees they painstakingly choose, roast, and deliver fresh to coffee lovers worldwide.
With 5 retail stores in the bay area and a roasting facility in the SoMa district of San Francisco, Ritual takes pride in a growing number of direct trade relationships with coffee producers around the world, working with farmers to help them improve their quality with each passing season.
Or try these other coffees from
Are you sure you want to remove this coffee?
Are you sure you want to remove this suggestion?