Coffee Description
Rosemary and buttery shortbread pair up with lemon curd and sweet persimmon for in this rich approachable cup. Sweet acidity and cream silk body get an extra boost from soft citrus and floral afternotes.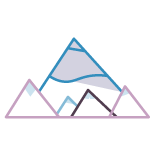 Elevation
1500-1600m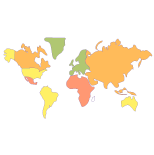 Region
Nyamasheke, Rwanda
About Justin Musabyimana and Smallholders of Rwanda
Justin Musabyimana is a leader in coffee production in his home district of Nyamasheke. Growing up in the coffee lands, he learned how to farm coffee from his father on their 8 hectare farm. Not satisfied with just growing cherries, Justin worked hard to open a small mill, Mahembe, to process the coffees from his farm and neighboring smallholder farmers. Key to his success, Justin and his expert team of mill managers are relentless when it comes to quality separation - all coffees are sorted upon arrival for optimum ripeness and floated for density.
In 2017, Justin opened a nearby satellite washing station, Gakoma, to work with farmers who had difficulty delivering cherries to Mahembe. This new, modern wet mill showcases not only the best of the Musabyimana's family coffee, but some of the best coffee period that can be found in this esteemed lakeside growing region.
Ritual Coffee
When Ritual opened its doors on Valencia Street in 2005, they started what many call a coffee revolution in San Francisco. Their goal then—and their goal now—is to craft the very best cup of coffee available anywhere. Period. A pioneer in the recent shift of consciousness that has defined the modern coffee industry, they've learned a lot over the years. Still, the care and attention they lavish on their process is unchanged as they work to bring the very best out of the coffees they painstakingly choose, roast, and deliver fresh to coffee lovers worldwide.
With 5 retail stores in the bay area and a roasting facility in the SoMa district of San Francisco, Ritual takes pride in a growing number of direct trade relationships with coffee producers around the world, working with farmers to help them improve their quality with each passing season.
Are you sure you want to remove this coffee?
Are you sure you want to remove this suggestion?