Coffee Description
Syrupy sweetness welcomes vibrant flavors reminiscent of orange marmalade's sparkling acidity joined by ripe, juicy pomegranate. Brown sugar and maple syrup sweetness round off the cup. Conceptualized around a flavor profile equally delicious in milk as alone, Bedford Blend is Toby's Estate's flagship coffee for espresso preparation. To realize their vision for Bedford, Toby's Estate combines two of their favorite relationships from a couple of the prime producing countries in the world—the San Antonio township collection station in Huila region of Colombia, and a small-scale farming community in Ethiopia, Guji zone, specifically in Shakiso. The twice-yearly harvest from the San Antonio growers ensures perpetually fresh lots of bright, sparkling acidity, excellent cup clarity, and rich citrus fruit flavors. The big berry and peach flavors from Shakiso bring depth of flavor, engaging complexity, and a syrupy roundness. These two components are carefully workshopped throughout each lot's lifespan, and reassessed with each harvest to ensure that the most on-profile lots are selected to fill this beloved, iconic blend.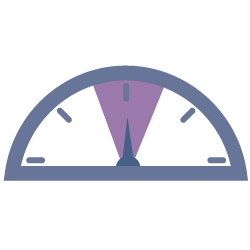 Roast Level
Medium
Partners Coffee
In April 2019, Toby's Estate Coffee became Partners Coffee. Founded in 2012, their incredibly passionate team is based out of Brooklyn, New York. As roasters and baristas, they believe that ensuring their trade in coffee has beneficial effects for everyone involved, from the farm to the cafe. Throughout the year, their green coffee buyer travels to origin to meet growers and cooperatives, and chooses the highest quality products from people who respect their land and workers. Partners uses direct farm relationships wherever possible, establishing ones built on trust, traceability, and fair prices.
Their name reflects their collaborative nature and celebrates the many partners they have in the coffee world. Every aspect of Partners is built upon the idea that we are only as great as the sum of our partners.
Are you sure you want to remove this coffee?
Are you sure you want to remove this suggestion?