Coffee Description
Cherry syrup, cola, and fig aromas sashay into flavor notes of apple with a side of chocolate-dipped caramel. Throw in a hint of cinnamon and rootbeer, add sweet acidity and silky body for an easy to brew, easy to sip classic cup of Guatemalan coffee.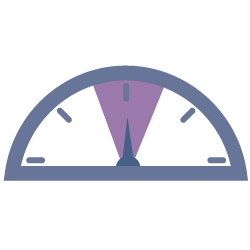 Roast Level
Medium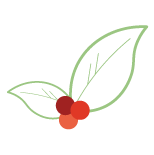 Variety
Bourbon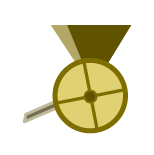 Process
Washed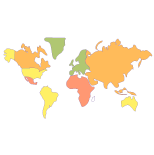 Region
Huehuetenango
About Chapina Blend of Guatemala
Renowned for its high-grown coffee from farmer cooperatives and large farm lots, Guatemala produces coffees rich with hints of chocolate and fruit, with a moderate, refined acidity. In order to represent Guatemalan coffees consistently throughout the year, Upper Left has created an all-Guatemalan blend, Chapina.
Chapina is continually tweaked to include what is best and available from Guatemala at any given time, anchored by coffees from the Huehuetenango region. The resulting blend is pleasantly structured and lends itself with equal brilliance to a wide range of brewing methods including espresso, french press, or cold brew.
Upper Left Roasters
When one of the original food entrepreneurs in Portland decided to open a coffee business with his daughter, Jim and Katherine Harris did it right. A true Portland-style neighborhood café, Upper Left opened Autumn 2015 in a beautiful, light-filled space that integrates roasting with daily café operations.
Upper Left has quickly built a strong team of coffee professionals and is forming a reputation for delicious coffees, roasted by Chris Alspach on site. Upper Left offers coffees carefully sourced from around the world, to a broader audience through Crema.co.
Or try these other coffees from
Are you sure you want to remove this coffee?
Are you sure you want to remove this suggestion?