Coffee Description
Bold. Rich. Complex. Smooth dark chocolate blends with toasted hazelnut and candied pecan while raspberry and dried fig add some light-hearted notes. Sweet, mild acidity balances nicely with silky body and hints of dark fruit.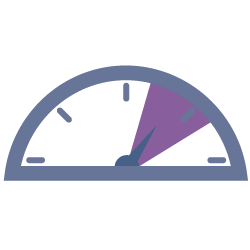 Roast Level
Medium/Dark
About Odyssey Blend
According to Homer, Odysseus had a mighty wild time making his way home from Troy. Chances are he and his men would have had a much more enjoyable journey if they'd sipped an occasional espresso along the way! Be that as it may, their epic voyage inspired this deep dark blend.
One of the first things Voyage Coffee Roasters set out to do when they opened their doors to adventurous coffee lovers everywhere was to create a signature blend that would shine in espresso drinks. Beans from the Mogiana region of Brazil and those grown in the forested Aceh region of Sumatra journey together to create epic coffee moments in Odyssey Blend.
Voyage Coffee Roasters
Voyage Coffee Roasters was birthed in beautiful Eugene, Oregon, in 2012 when Scott Van Den Elzen decided to take his home roasting hobby to the Willamette Valley and his daughter, Jessamyn, decided to join him. Four years later, they are still going strong, and the rest of the family—Gabriel, Peace, Ryland and Alyssa—pitch in with packaging, deliveries, sales, ideas, and anything else that needs doing!
Roast Master Scott focuses on small batches of outstanding coffees, both blends and single origins. He's so committed to bringing his family's enjoyment of coffee to each of his customers that Voyage offers both a medium and a dark roast of each coffee.
Or try these other coffees from
Are you sure you want to remove this coffee?
Are you sure you want to remove this suggestion?