Coffee Description
Abracadecaf! is magic! Prepare to be amazed at this naturally low-caffeine coffee. Flavor notes abound: pain au chocolate (think chocolate croissant) laced with brown sugar and maple syrup, and sprinkled with almonds. Syrupy, sweet, velvety in body. Pretty much magic in a cup.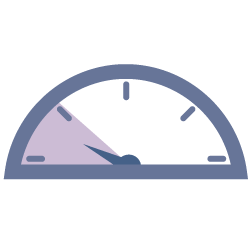 Roast Level
Light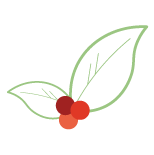 Variety
Other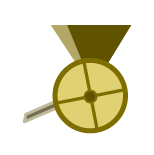 Process
Natural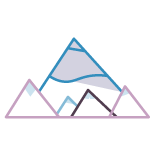 Elevation
975 - 1230m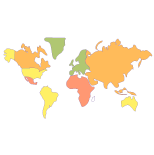 Region
Jinotega
About Abracadecaf! grown by Eleane Mierisch at La Escondida of Nicaragua
Eleane is one of our two female producing partners, rare in the coffee world, and this particular coffee, grown at her farm La Escondida, is rare as well. In fact, the term Decaf is misleading. This coffee has not been decaffeinated because it didn't need to be. "Laurina" is a coffee variety with caffeine levels low enough to meet decaf standards. Pretty much mind-blowing, it's syrupy and sweet, exactly the cup you want to drink at night with dessert. Eleane has done herself proud with this one.
Eleane and Mierisch farms have easily found a place among the most sought after producers in the specialty coffee industry. Eleane's unrelenting pursuit of excellence in coffee quality is model. You can taste it in her coffees. Find out more here: http://fincasmierisch.com/
West Oak Coffee Roasters
West Oak Coffee Roasters set out on the specialty coffee trail December 2014 from a small town in Texas. Soon, they were riding point, with two coffee shops, a coffee and cocktail bar, a multitude of direct trade and export partners, international barista competitors, and a global vision wrapped up in what they call the Voltage Coffee Project. This project embodies the same pioneer spirit that brought folks out west to begin with. (Don't worry; in Texas you can end a sentence with a preposition). At West Oak, integrity is a chief value. They're committed to the highest levels of quality, kindness, honesty, and fun, with the goal of becoming a great boon to their partners as they help fuel the sustainability and innovation of the coffee industry.
West Oak says, "Kinda like Texas, we're a land of misfit toys, outlaws, and outlaw lovers. We're opinionated, yet humble; we're savvy, yet kind. We're serious about our work, but not about ourselves. We celebrate good food and drink...Friends always come before work, and family above all. And if you're a friend, then you're family."
Beyond high scoring raw coffees and meticulous growers, they partner with kind, ethical people, the type that text at midnight to share a laugh or an exciting new crop. Friends who give their best, so West Oak can pass it on, beautifully roasted and full of story. At West Oak Coffee, they have a saying: "Always Drink Upstream from the Herd." As they put it, "It means more than not drinking cattle crap. It means always trekking the extra mile for what you know is better. It means, for goodness sakes, show yourself some love and think before you drink. It means we will always go out of our way to serve you the best cup for the best price."
Or try these other coffees from
Are you sure you want to remove this coffee?
Are you sure you want to remove this suggestion?