Coffee Description
The silky smooth body surfs over your palate like melted butter, cascading new layers with every wave. Hibiscus followed by blackberry followed by black cherry followed by subtly floral white tea which dissipates into a cross between peanut butter and nougat–candy. It's freaking candy.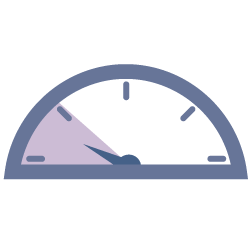 Roast Level
Light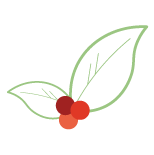 Variety
Bourbon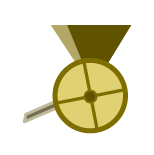 Process
Natural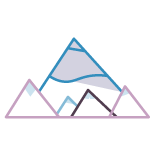 Elevation
1400m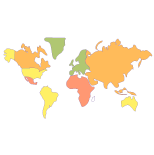 Region
Santa Ana
About Mario Valiente at Finca Colomba of El Salvador
Mario has one-upped himself yet again with this collaborative offering between West Oak and Finca Colomb using anaerobic fermentation to achieve new levels of complexity and sweetness. Having a delicious cup of coffee in the morning may lift one to a state of brief euphoria and relaxation, but that's not the whole takeaway here. Rather, it's the potential for special processing to raise coffee scores 6-10 points, without needing to re-seed their farms and lose 5 years of production. It also means that growers can use disease-resistant, high-yielding varieties and still achieve specialty coffee scores, bringing actual sustainability and increased financial viability for coffee growers.
And Mario Valiente, a.k.a. Don Cigarillo. Whoever said smoking cigarettes ruins your palate clearly doesn't have skin in the game (not that we advocate for the practice). West Oak has been working with Mario and his family for three years. They're hard-working folks whose integrity is implicit. When you're proud of what you do, you're having the most fun and vice versa. And let's be real... no one else can make transition lenses look so cool.
West Oak Coffee Roasters
West Oak Coffee Roasters set out on the specialty coffee trail December 2014 from a small town in Texas. Soon, they were riding point, with two coffee shops, a coffee and cocktail bar, a multitude of direct trade and export partners, international barista competitors, and a global vision wrapped up in what they call the Voltage Coffee Project. This project embodies the same pioneer spirit that brought folks out west to begin with. (Don't worry; in Texas you can end a sentence with a preposition). At West Oak, integrity is a chief value. They're committed to the highest levels of quality, kindness, honesty, and fun, with the goal of becoming a great boon to their partners as they help fuel the sustainability and innovation of the coffee industry.
West Oak says, "Kinda like Texas, we're a land of misfit toys, outlaws, and outlaw lovers. We're opinionated, yet humble; we're savvy, yet kind. We're serious about our work, but not about ourselves. We celebrate good food and drink...Friends always come before work, and family above all. And if you're a friend, then you're family."
Beyond high scoring raw coffees and meticulous growers, they partner with kind, ethical people, the type that text at midnight to share a laugh or an exciting new crop. Friends who give their best, so West Oak can pass it on, beautifully roasted and full of story. At West Oak Coffee, they have a saying: "Always Drink Upstream from the Herd." As they put it, "It means more than not drinking cattle crap. It means always trekking the extra mile for what you know is better. It means, for goodness sakes, show yourself some love and think before you drink. It means we will always go out of our way to serve you the best cup for the best price."
Or try these other coffees from
Are you sure you want to remove this coffee?
Are you sure you want to remove this suggestion?