Coffee Description
(Note: Available ONLY in 10 oz. bag). This coffee offers the classic Graham cracker-and-marshmallow pairing enriched by toffee and hints of cacao, and ramped up by raspberry notes. Perfect for espresso or filtered coffee, with velvety, caramelized body.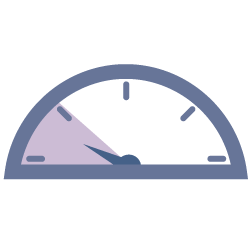 Roast Level
Light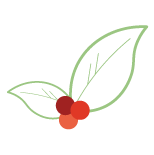 Variety
Catimor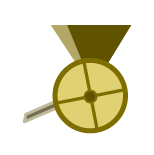 Process
Washed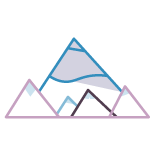 Elevation
1800–2000m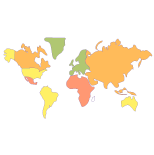 Region
Tolima, Colombia
About Smallholder producers of Colombia
When neighbors band together, amazing things can happen—such as this tasty blend of coffees from the misty mountains of Tolima, Colombia. With similar environmental concerns such as moisture, soil composition, and elevation, each producer's individual approach to his or her crops creates tiny variations in flavor that, when combined, results in a nuanced and stable flavor profile. The result? Collaboration in your cup.
These smallholder farmers are members of the indigenous Paez group known as the Nasa whose family farms are part of the Asociación de Caficultores Indigenas de San Pedro (ASCISP). Coca leaf production and armed conflict means that these farmers have been isolated and exposed to high rates of violence. With the help of ASCIP, members are breaking the cycle of conflict and growing specialty grade coffee to earn better wages, improving quality of life.
Anchorhead Coffee
Sporting a moody, maritime vibe and serving up killer coffee and their own baked goods, Anchorhead Coffee is doing coffee right in Washington state (Duvall, to be exact, with café locations in downtown Seattle and in Issaquah). Launched in 2013, Anchorhead sailed right into the big leagues, winning the 2015 "America's Best Espresso" competition with their Ethiopian coffee, finaling for a Good Food Award with their Guatemalan roast, and collecting numerous awards at annual Golden Bean competitions.
When long-time audio engineers Mike Steiner and Jake Paulson decided to wind down traveling the world, combining their passion for coffee into a cafe and roastery just made sense. With Mike handling the roasting and sourcing aspects and Jake developing the cafe and marketing side, Anchorhead continues to expand their vision of sourcing expressive, lively coffees, then roasting them in a way that brings out the intrinsic character of each. Yup. They love coffee, cafe culture, and serving up a sweet and balanced cup they're proud to put the Anchorhead Coffee name on. (They also love toys like drones, cameras, dirt bikes and motorcycles).
Or try these other coffees from
Are you sure you want to remove this coffee?
Are you sure you want to remove this suggestion?