Coffee Description
(Note: Available ONLY in 10 oz. bag). This gorgeous coffee is a fragrance and flavor celebration: aromas include dark berries and chocolate while in the cup, watermelon hard candy joins brown sugar sweetness and hints of baking spice and blackberry pie. Sweet, fruity acidity pairs perfectly with velvety body. Stellar.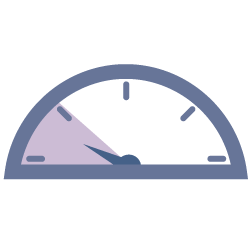 Roast Level
Light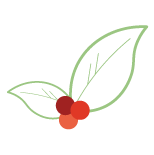 Variety
Ethiopian Heirloom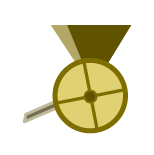 Process
Natural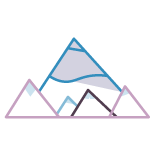 Elevation
2000+m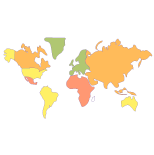 Region
Guji Zone, Ethiopia
About Hambela Estate of Ethiopia
It seems only fitting that in the land where the magic bean is believed to have originated, coffee stories abound. Take Hambele Estate for example: After WW II, Muluemebet Emiru, the first female pilot from Africa was awarded farmland in the Harrar and Sidamo regions by Emperor Haile-Selassie I in recognition of her accomplishments. Together with her husband, Muluemebet transformed her land into Hambela Coffee Estate.
Now her family operates Hambela through their business, METAD Agricultural Development PLC. The Emirus work to strengthen their local community through employment (70% of employees are women), sponsorship of a 400-student elementary school, and healthcare for employees. METAD not only has the first and only SCAA-certified quality control lab in Africa to train locals and internationals in professional methods and knowledge, but also shares modern farming equipment with local farmers.
Anchorhead Coffee
Sporting a moody, maritime vibe and serving up killer coffee and their own baked goods, Anchorhead Coffee is doing coffee right in Washington state (Duvall, to be exact, with café locations in downtown Seattle and in Issaquah). Launched in 2013, Anchorhead sailed right into the big leagues, winning the 2015 "America's Best Espresso" competition with their Ethiopian coffee, finaling for a Good Food Award with their Guatemalan roast, and collecting numerous awards at annual Golden Bean competitions.
When long-time audio engineers Mike Steiner and Jake Paulson decided to wind down traveling the world, combining their passion for coffee into a cafe and roastery just made sense. With Mike handling the roasting and sourcing aspects and Jake developing the cafe and marketing side, Anchorhead continues to expand their vision of sourcing expressive, lively coffees, then roasting them in a way that brings out the intrinsic character of each. Yup. They love coffee, cafe culture, and serving up a sweet and balanced cup they're proud to put the Anchorhead Coffee name on. (They also love toys like drones, cameras, dirt bikes and motorcycles).
Or try these other coffees from
Are you sure you want to remove this coffee?
Are you sure you want to remove this suggestion?