Coffee Description
(Note: Available ONLY in 10 oz. bag). All sorts of coffee goodness happening here—apple fruit leather and dark cherry syrup aromas lead into flavor notes of chocolate-dipped graham crackers, candy corn, and cane sugar. Add sweet, mild acidity and caramelized, velvety body for an inviting, satisfying cup.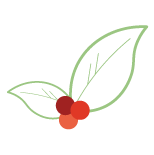 Variety
Sumatra Mandheling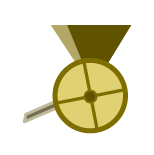 Process
Honey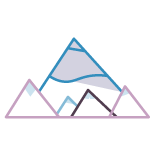 Elevation
1600 m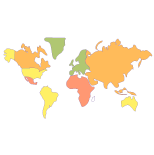 Region
Aceh, Indonesia
About Smallholder producers of Indonesia
This Grade 1 Mandheling coffee comes to us courtesy of the hard-working families belonging to the Utamagro Cooperative. On average, these producer-members living in the Takengon highlands have about 2.5 acres of land on which they cultivate their coffee on two and a half acres of land. Most have their own on-site micro-mills to depulp and dry their coffees.
Now 1174 members strong, UtamaGro regularly hosts training sessions for producers that cover optimal agricultural practices and improvement of overall coffee quality as well as assisting smallholders in pursuit of organic certification.
Anchorhead Coffee
Sporting a moody, maritime vibe and serving up killer coffee and their own baked goods, Anchorhead Coffee is doing coffee right in Washington state (Duvall, to be exact, with café locations in downtown Seattle and in Issaquah). Launched in 2013, Anchorhead sailed right into the big leagues, winning the 2015 "America's Best Espresso" competition with their Ethiopian coffee, finaling for a Good Food Award with their Guatemalan roast, and collecting numerous awards at annual Golden Bean competitions.
When long-time audio engineers Mike Steiner and Jake Paulson decided to wind down traveling the world, combining their passion for coffee into a cafe and roastery just made sense. With Mike handling the roasting and sourcing aspects and Jake developing the cafe and marketing side, Anchorhead continues to expand their vision of sourcing expressive, lively coffees, then roasting them in a way that brings out the intrinsic character of each. Yup. They love coffee, cafe culture, and serving up a sweet and balanced cup they're proud to put the Anchorhead Coffee name on. (They also love toys like drones, cameras, dirt bikes and motorcycles).
Or try these other coffees from
Are you sure you want to remove this coffee?
Are you sure you want to remove this suggestion?