Coffee Description
A satisfying and balanced cup, this coffee features cocoa and hazelnut notes (Nutella, anyone)? Brown sugar sweetness, silky body and mellow acidity round out the profile.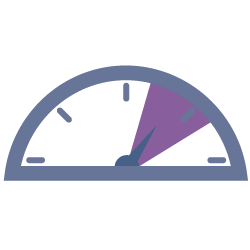 Roast Level
Medium/Dark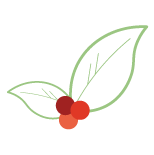 Variety
Caturra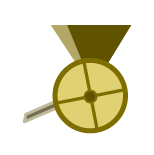 Process
Washed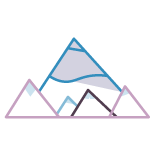 Elevation
1000-2000+m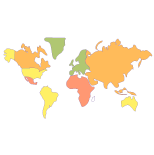 Region
Jugas, Bolivia, Plurinational State of
About Smallholder Members of Bolivia
AIPEP (Associacion Integral de Productores Ecologicos de Pumiri) is a 64-member cooperative in Pumiri, Bolivia. The growers have labored to create internal structures that promote organic production and quality control along with participation and administrative oversight.
AIPEP is not large, but its leaders hope that surrounding farmers will be drawn to join as yeilds improve and the cooperative is able to secure new and better paying markets. Though AIPEP has held IMO Control certification since 2002, they have yet to be able to export directly or bring in sufficient revenue to compensate for the cost of being organically certified. Higher Grounds has been partnering with these farmers since 2006.
Jugas, Bolivia, Plurinational State of
Higher Grounds Coffee
It all started with a trip to Mexico. Owner and co-founder, Chris Treter, was living and working among coffee farmers at the Maya Vinic cooperative in Chiapas, Mexico as part of a post-graduate internship in 2001. For the farmers, poverty and a lack of access to basic resources such as education and water were simply a way of life. As he neared the end of his internship, Chris asked his farmer friend, Jose Perez Vazquez, "How can we keep helping you?"
"You could sell our coffee," said José.
And that's exactly what Chris did. From selling Maya Vinic Co-op's coffee at his local farmers' market, Higher Grounds grew. Eventually they also sought out coffee from other sources and joined forces with a handful of other roasters to form an importing cooperative, Cooperative Coffees. Every trade relationship they have is modeled after that first one, and every year they still purchase from Maya Vinic. Furthermore, Higher Grounds Coffee donates 1% of their sales to On the Ground, their partner nonprofit. On the Ground empowers coffee farming communities through gender and social equity, environmental sustainability, and economic security.
Or try these other coffees from
Are you sure you want to remove this coffee?
Are you sure you want to remove this suggestion?