Coffee Description
This coffee typically presents notes of stone fruit and honey-sweetened blackberry with a brown sugar finish. Caramelized acidity and silky-smooth body make for a balanced and sweetly lingering cup. Small wonder it consistently scores 90+ in local and international cupping competitions.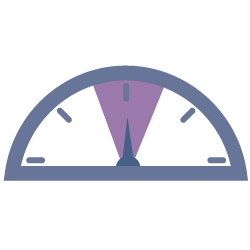 Roast Level
Medium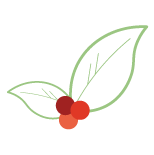 Variety
Caturra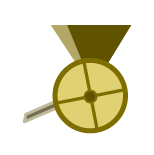 Process
Washed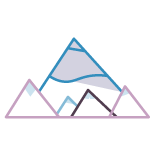 Elevation
1400-1900m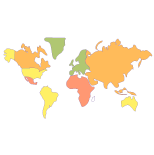 Region
Cauca
About Fondo Paez Co-op of Colombia
Higher Grounds has partnered with the Fondo Paez co-op since 2004, and this latest crop is once more stellar. The majority of Fondo Paez farmers are from Colombia's largest indigenous group, the Nasa (meaning "the people"). Members, who are committed to nonviolence, are caught in the middle of an ongoing civil war. They remain neutral despite the conflict in their land, and their pursuit of peace helps guide them as they seek to hold onto the traditional farming practices of their ancestors.
Among the reasons their coffees win so many awards is that prior to harvest, Fondo Paez promoters visit each member's farm to review production and advise on the best picking, handling and wet processing practices. The path is not easy for these growers, who battle climate change and Roya (leaf rust), but their efforts are winning national and international notice.
About Santander de Quilichao
Higher Grounds Coffee
It all started with a trip to Mexico. Owner and co-founder, Chris Treter, was living and working among coffee farmers at the Maya Vinic cooperative in Chiapas, Mexico as part of a post-graduate internship in 2001. For the farmers, poverty and a lack of access to basic resources such as education and water were simply a way of life. As he neared the end of his internship, Chris asked his farmer friend, Jose Perez Vazquez, "How can we keep helping you?"
"You could sell our coffee," said José.
And that's exactly what Chris did. From selling Maya Vinic Co-op's coffee at his local farmers' market, Higher Grounds grew. Eventually they also sought out coffee from other sources and joined forces with a handful of other roasters to form an importing cooperative, Cooperative Coffees. Every trade relationship they have is modeled after that first one, and every year they still purchase from Maya Vinic. Furthermore, Higher Grounds Coffee donates 1% of their sales to On the Ground, their partner nonprofit. On the Ground empowers coffee farming communities through gender and social equity, environmental sustainability, and economic security.
Or try these other coffees from
Are you sure you want to remove this coffee?
Are you sure you want to remove this suggestion?