Coffee Description
This smooth, balanced blend features notes of caramel, berries, and chocolate in the cup along with a dried piecherry acidity, velvety cocoa body, and a finish akin to eating a handful of semisweet chocolate chips. Complex. Clean. Beautiful.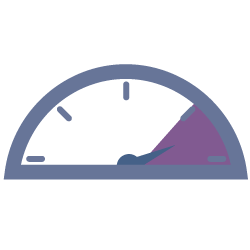 Roast Level
Dark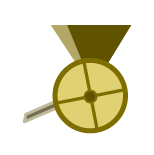 Process
Washed
About Mayan Magic
A tribute to the coffee farmers of the Maya Vinic Cooperative, Chiapas, Mexico and the beginning days of Higher Grounds, Mayan Magic is an "almost-traditional" espresso blend. It combines specialty lots from Guatemala, Sumatra, and Ethiopia. Roast level leans towards Italian style, but not quite that dark.
Complex yet balanced, dynamic and semisweet on its own, Mayan Magic comes into its own in milk-based drinks like cappuccinos and lattes, where its fullness shines through even in combination with other ingredients. Higher Grounds says, "Shots pulled with this coffee at a 1:2 ratio in 27-30 seconds should present an immediate dried tart cherry acidity upfront, with a cocoa-rich body and a semisweet chocolate finish." Don't have an espresso machine? No worries. Mayan Magic shines in various brew methods as well.
Higher Grounds Coffee
It all started with a trip to Mexico. Owner and co-founder, Chris Treter, was living and working among coffee farmers at the Maya Vinic cooperative in Chiapas, Mexico as part of a post-graduate internship in 2001. For the farmers, poverty and a lack of access to basic resources such as education and water were simply a way of life. As he neared the end of his internship, Chris asked his farmer friend, Jose Perez Vazquez, "How can we keep helping you?"
"You could sell our coffee," said José.
And that's exactly what Chris did. From selling Maya Vinic Co-op's coffee at his local farmers' market, Higher Grounds grew. Eventually they also sought out coffee from other sources and joined forces with a handful of other roasters to form an importing cooperative, Cooperative Coffees. Every trade relationship they have is modeled after that first one, and every year they still purchase from Maya Vinic. Furthermore, Higher Grounds Coffee donates 1% of their sales to On the Ground, their partner nonprofit. On the Ground empowers coffee farming communities through gender and social equity, environmental sustainability, and economic security.
Or try these other coffees from
Are you sure you want to remove this coffee?
Are you sure you want to remove this suggestion?