Coffee Description
This sweet, balanced coffee offers a classic Chiapas profile featuring dark chocolate and cinnamon along with roasted nuts, hints of fruit, and bright acidity. Rich, medium-bodied, caramelized.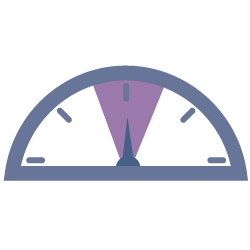 Roast Level
Medium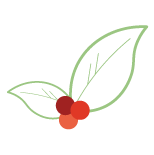 Variety
Bourbon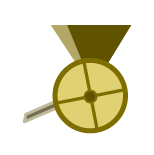 Process
Washed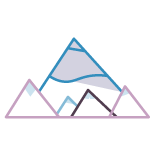 Elevation
1000-1300m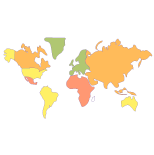 Region
Chiapas, Mexico
About Maya Vinic Members of Mexico
In the aftermath of the Acteal Massacre of 1997, coffee farming families in Chiapas turned not to violence but to prayer and a commitment to rebuilding their communities through peaceful, resilient, and sustainable cooperation. How? By forming the Maya Vinic Cooperative. Membership is around 500 now, and typically, growers cultivate an average of one hectare of coffee annually (typically producing 400 kilos per hectare).
Not only are members dedicated to peace and sustainability, they follow after their ancestral culture's respect for the earth as well as its traditional form of self government. Maya Vinic members strive to produce consistently high-quality organic coffee which can bring them better prices, enabling them to reinvest in their facilities, education, and sustainability. In 2011, Maya Vinic opened its own café and has since expanded production to include organic honey as well.
Higher Grounds Coffee
It all started with a trip to Mexico. Owner and co-founder, Chris Treter, was living and working among coffee farmers at the Maya Vinic cooperative in Chiapas, Mexico as part of a post-graduate internship in 2001. For the farmers, poverty and a lack of access to basic resources such as education and water were simply a way of life. As he neared the end of his internship, Chris asked his farmer friend, Jose Perez Vazquez, "How can we keep helping you?"
"You could sell our coffee," said José.
And that's exactly what Chris did. From selling Maya Vinic Co-op's coffee at his local farmers' market, Higher Grounds grew. Eventually they also sought out coffee from other sources and joined forces with a handful of other roasters to form an importing cooperative, Cooperative Coffees. Every trade relationship they have is modeled after that first one, and every year they still purchase from Maya Vinic. Furthermore, Higher Grounds Coffee donates 1% of their sales to On the Ground, their partner nonprofit. On the Ground empowers coffee farming communities through gender and social equity, environmental sustainability, and economic security.
Or try these other coffees from
Are you sure you want to remove this coffee?
Are you sure you want to remove this suggestion?