Coffee Description
The rich earthy character of a classic Sumatran coffee is beautifully balanced with deep grape, caramel, and rich purple fruit notes. A hint of black pepper and a touch of pineapple lend complexity. Sweet acidity paired with juicy body, and dark chocolate showing up in the finish. Brew, drink, repeat.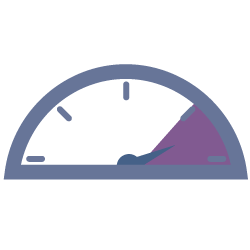 Roast Level
Dark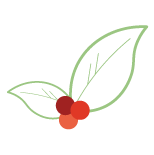 Variety
Bourbon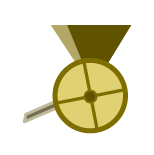 Process
Semi-Washed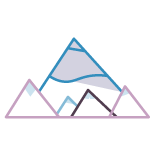 Elevation
1200-1600m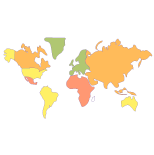 Region
Aceh, Indonesia
About Smallholder producers of Indonesia
In 2006, coffee farmers in the Bener Meriah district formed Permata Gayo Cooperative. Their goal was to guarantee a greater level of quality and traceability for their coffees, and ultimately receive higher premiums as a result. Where once they sent their harvest from Aceh to the port of Belawan to be processed, they are now able to take them from cherry to final export right in their own facilities. This added control over each step of the process enables them to continually improve their quality while facilitating communication and direct sales.
Each year, Permata Gayo members and staff labor to strengthen internal structures and quality control. 36 villages with distinct processing centers operate through the co-op, offering ongoing challenges in consistency. However, member farmers stay well informed about market expectations, and enjoy knowing that those further down the value chain appreciate their efforts and product.
Higher Grounds Coffee
It all started with a trip to Mexico. Owner and co-founder, Chris Treter, was living and working among coffee farmers at the Maya Vinic cooperative in Chiapas, Mexico as part of a post-graduate internship in 2001. For the farmers, poverty and a lack of access to basic resources such as education and water were simply a way of life. As he neared the end of his internship, Chris asked his farmer friend, Jose Perez Vazquez, "How can we keep helping you?"
"You could sell our coffee," said José.
And that's exactly what Chris did. From selling Maya Vinic Co-op's coffee at his local farmers' market, Higher Grounds grew. Eventually they also sought out coffee from other sources and joined forces with a handful of other roasters to form an importing cooperative, Cooperative Coffees. Every trade relationship they have is modeled after that first one, and every year they still purchase from Maya Vinic. Furthermore, Higher Grounds Coffee donates 1% of their sales to On the Ground, their partner nonprofit. On the Ground empowers coffee farming communities through gender and social equity, environmental sustainability, and economic security.
Or try these other coffees from
Are you sure you want to remove this coffee?
Are you sure you want to remove this suggestion?