Coffee Description
Decaf drinkers drink for taste, not for affect, and they will not be disappointed with this syrupy, silky coffee. The cup presents smooth, balanced milk chocolate, marzipan, and mellow fruit notes with a lingering honey-brown sugar sweetness and caramelized body.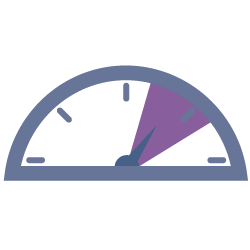 Roast Level
Medium/Dark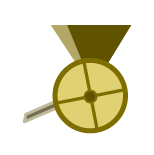 Process
Washed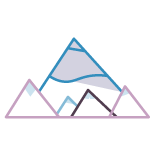 Elevation
1100-1300m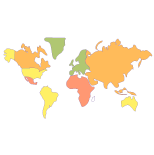 Region
Sul de Minas, Brazil
About Brazil SWP Decaf of Brazil
Nossa Familia means "our family," and this decaf is not just processed with the patented Swiss Water Process, it comes directly from family trade relationships. This gives them exclusive control of sourcing, price, and quality of their decaf, which translates into the cup. The beans leave fourth-generation coffee grower Diogo Machaedo's award-winning Fazenda Recreio as regular caffeinated beans. They arrive at Nossa Familia in Portland, OR, and then are sent to the Swiss Water Decaffeination plant in Vancouver, BC, emerging as chemical-free, flavor-rich decaf beans.
As an added bonus, this decaf is comprised of a special lot of Peaberry beans, a naturally-occurring anomaly in which coffee cherries contain only one seed instead of two. Some coffee aficionados are of the opinion that these peaberries, so named for their more rounded appearance, are just a bit tastier than their twinned counterparts, perhaps due to receiving all the nutrients rather than having to share.
Nossa Familia Coffee
Frustration and pride may seem like strange bedfellows, but when Brazilian-born Augusto Carvalho Dias Carneiro (bottom left in the team photo) became disillusioned with engineering, his thoughts and heart turned to his family's award-winning coffee farms in the Minas Gerais region of Brazil, where he grew up and his family has grown coffee for over a hundred years.
Nossa Familia, "Our Family" was born in 2004 as a way to share his family coffee with Portland. At first, Nossa partnered with a local Portland roaster and built up a loyal following, then opened their own roastery in 2012 and an Espresso Bar in 2013. Nossa Familia recently became Oregon's first certified B Corp roaster, earning a certification that recognizes the hard work and love that roots this family business.
Or try these other coffees from
Are you sure you want to remove this coffee?
Are you sure you want to remove this suggestion?