Coffee Description
Full Cycle always starts with a rich and chocolatey base of Brazilian coffee. Next comes seasonally appropriate coffees from other origins to lend their bright and fruity characteristics. The result is an extremely versatile coffee, one that works for everything from a straight espresso to a clean drip to a French press with a touch of cream: a delightful balance of chocolate & caramel with a bright fruit finish. Nossa Familia's signature espresso blend is the culmination of the Nossa Familia philosophy and signifies their involvement in the "full cycle" of coffee supply from the farmers and their coffee trees to the cups of coffee lovers. Full Cycle is also a nod to Nossa Familia's deep roots in the bicycling community. For every bag purchased, 50 cents is donated to help support the Street Trust (formerly Bicycle Transportation Alliance) and the Community Cycling Center in their city of Portland, OR, helping build a healthier and more accessible community through cycling.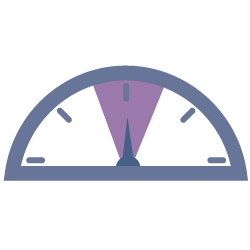 Roast Level
Medium
Nossa Familia Coffee
Frustration and pride may seem like strange bedfellows, but when Brazilian-born Augusto Carvalho Dias Carneiro (bottom left in the team photo) became disillusioned with engineering, his thoughts and heart turned to his family's award-winning coffee farms in the Minas Gerais region of Brazil, where he grew up and his family has grown coffee for over a hundred years.
Nossa Familia, "Our Family" was born in 2004 as a way to share his family coffee with Portland. At first, Nossa partnered with a local Portland roaster and built up a loyal following, then opened their own roastery in 2012 and an Espresso Bar in 2013. Nossa Familia recently became Oregon's first certified B Corp roaster, earning a certification that recognizes the hard work and love that roots this family business.
Or try these other coffees from
Are you sure you want to remove this coffee?
Are you sure you want to remove this suggestion?