Coffee Description
This cup launches with aromas of roasted walnuts, citrus, and chocolate which open up and deepen in the cup. Velvety body, creamy mouthfeel, and mild acidity team up with semi-sweet chocolate, lemon curd, and cashew-walnut-pecan notes for a sweet, clean cup with milk chocolate and orange in the aftertaste.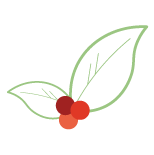 Variety
Yellow Bourbon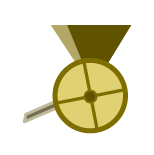 Process
Honey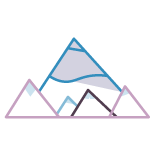 Elevation
1000-1400m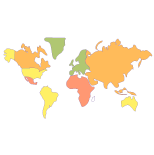 Region
Mogiana, Brazil
About Smallholder producers of Brazil
Smallholders around Serra Negra, the "Black Mountain Range," have combined their lots to create this coffee with a classic Brazilian profile featuring chocolate and nuts. After harvesting, the beans are processed at a mill in Pocos de Caldas which boasts state-of[-the-art machinery and facilities. The Serra Negra trademark name has represented the area for almost 20 years ago, and typically scores in the mid-high 80's on cupping tables.
Once milled, the coffee is sent to Mexico's Descamex plant to undergo the decaffeination process. Here pure water from the volcanic Pico De Orizaba mountain is used to extract the caffeine. Next, the water is passed through special filters to remove the caffeine, leaving the flavors behind so that beans retain most of their natural flavors. They are then dried, readied for export, and sent on their way to coffee lovers worldwide.
Old Soul Co.
Started by Tim Jordan and Jason Griest in an obscure alley in Sacramento in 2006, Old Soul Co. has grown rapidly but still enthusiastically shares the same vision ten years later: "celebrate the artisan aspects of bread baking and coffee roasting and dedicate ourselves to getting better at our crafts everyday!"
Old Soul's coffee sourcing practices set them apart: owner Jason Griest travels to as many of the farms growing Old Soul's coffees as possible. In Sacramento, Old Soul is deeply involved in volunteering and giving back to the community. The roasting company has received many 90+ and "Best Of" awards over the past years.
Or try these other coffees from
Are you sure you want to remove this coffee?
Are you sure you want to remove this suggestion?