Coffee Description
Refined berry-like acidity with a creamy thick body and a nice toasted nut and bakers' chocolate finish. Dried fruit notes provide a subtle added complexity to the blend."The Remedy" is great as a straight shot and in combo with milk or steamed chocolate. "The Remedy" is a three bean blend, and like all well designed blends, each ingredient is roasted separately to bring out specific flavor notes that complement each other, making the blend greater than its individual components. The coffees that make up "The Remedy" are roasted specifically for extraction as espresso, which in this case means a longer and slower roasting process to promote sweetness and balance in the cup. Brazil Fazenda Alta Vista is the base of the blend and provides a heavy dose of pecan nuttiness along with pleasant hints of dried pineapple and low acidity. The Guatemala Finca La Bolsa is the body of the blend, bringing bittersweet cocoa notes along with a syrupy body and a soft acidity. Ethiopia Gwangwa Abaya Natural is the top end of the blend, lending berry notes and a jolt of acidity along with a creamy body component and great crema. Old Soul recommends dosing 19-20 grams, 1.5-2oz liquid extraction in 28-32 seconds for a perfect shot.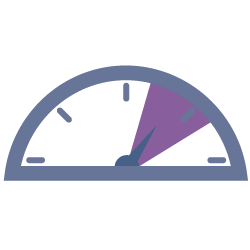 Roast Level
Medium/Dark
Old Soul Co.
Started by Tim Jordan and Jason Griest in an obscure alley in Sacramento in 2006, Old Soul Co. has grown rapidly but still enthusiastically shares the same vision ten years later: "celebrate the artisan aspects of bread baking and coffee roasting and dedicate ourselves to getting better at our crafts everyday!"
Old Soul's coffee sourcing practices set them apart: owner Jason Griest travels to as many of the farms growing Old Soul's coffees as possible. In Sacramento, Old Soul is deeply involved in volunteering and giving back to the community. The roasting company has received many 90+ and "Best Of" awards over the past years.
Or try these other coffees from
Are you sure you want to remove this coffee?
Are you sure you want to remove this suggestion?