Coffee Description
In fragrance and aroma, this rich blend carries a medley of sweet berries which follow through in the cup--blackberry, blueberries and a sparkle of champagne. Creamier as it cools and increasingly more jammy, look for hints of lime zest and a blueberry sweet tea finish.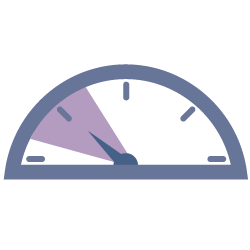 Roast Level
Light/Medium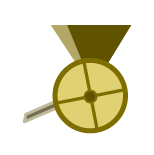 Process
Natural
About Hexproof
The creative folks at Square One went all experimental on this one, blending a natural-processed Ethiopian offering with their favorite natural Brazil in a dialed-in blend ratio that's become a favorite with coffee techs and customers alike.
The name, sometimes assumed to refer to hex-sign artwork popular in Lancaster County, home of Square One, is likewise the creation of the warehouse team. Self-described as "mildly geeky," they wanted a name that included some kind of reference to Magic: The Gathering, Dungeons & Dragons, or Star Wars. "Hexproof," an ability in MTG, got the vote. One barista in particular also requested a reference to Harry Potter in the label, so a lightning bolt hitting the coffee cup just made sense.
Hexproof. Because who doesn't want a little magic in a cup?!
Square One Coffee
Since 2007, Square One Coffee has become a nationally known name in specialty coffee, wholesaling to quality-focused shops up and down the east coast, and opening two retail locations in Philadelphia (2012 & 2014). Owners Josh and Jess Steffy and their talented team of coffee professionals take their passion for people and coffee seriously. This means partnering with coffee producers and communities, paying premium prices for their hard work and reinvesting into those communities whenever possible. It also means paying all of their employees a living wage with opportunities to learn and grow in their craft.
Or try these other coffees from
Are you sure you want to remove this coffee?
Are you sure you want to remove this suggestion?